Meet Karan Bhardwaj, a leading expert in Technology Field and working as an author at DebugHunt.com.
About Author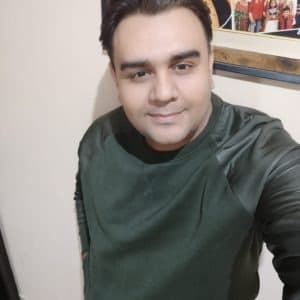 Karan Bhardwaj is an accomplished professional with a wealth of experience in the Tech and Business Industry. With 8 years of experience in the industry, He has gained a reputation as a trusted authority in the technology field.
Education:
Certifications:
Professional Experience:
Social Media Marketer at Live Technician Pvt. Ltd. Noida. (2.8 Years)
Digital Marketing Manager at ABS Services Pvt. Ltd. (2.5 Years)
Search Engine Analyst at Rajasthan Patrika, Noida. (1 Year)
Digital Marketing Manager at LiveViar Pvt. Ltd. (March 2021 to Present)
Industry Affiliations:
Editor at Geeknism.com
Editor at APKCatch.com
Editor at BloggingThrive.com
Connect with DebugHunt.com Author:
If you have any questions or would like to work with Karan, please feel free to contact them via the below information.