If you are into digital marketing or doing blogging for living then you must be aware of the importance of link building for a blog or website. Every blogger has a different approach to link building. Same, I am going to share my link building strategy to grow sites to the next level and you can also follow this strategy.
Best Link Building Strategy to Grow Sites to the Next Level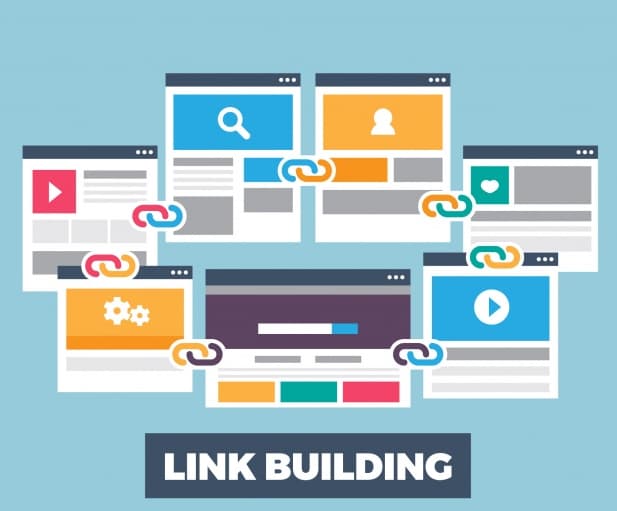 Acquiring a decent amount of inbound links to your site is one of the imperatives of great SEO. But it can be hard to achieve. Indeed, it can even prove to be the most challenging aspect of your SEO efforts, as attaining a solid number of organic links will largely be out of your control.
It is essential, therefore, to have a link building strategy at your disposal, and to be up to date on as many tips and tricks that there are out there to help build an optimum amount of high-quality links to any and all of your websites.
Best Link Building Strategy 
Great Content = Great Links
Ok, I always like to start with how important great content is. Because that, essentially, is absolutely the be all and end-all of any successful site. Without great quality content, no one in their right mind will ever link to your site.
There simply is no substitute. All of your customers and visitors will expect it, and any other blogger who would be likely to link your site will only do so if the quality is there.
Therefore, don't ever simply just publish content for the sake of keywords – it won't get you the SEO points that great link-backs will. Remember, content is king, emperor, god, and everything else.
There are large audiences on media sites who are always looking for information. I get coverage on one of these sites and then manage to work in a link back to your site, you can firstly expect a significant spike in traffic to your site, and secondly a surge of new links (as people will be encouraged to link because the media site did. Links attract links – it's as simple as that).
Identify the media sites that cover your industry, and see if they have a 'Write for Us' page or a directive to 'submit an article'.
If they do, then pounce on it – it's one of the easiest and most reliable ways to gain extra coverage of your site, and, provided the quality of your content is optimized, then you can expect to receive a nice increase in links as a result.
Each site will have its own specific guidelines on how to submit articles, so just a final word on this point to make sure that you follow these to the letter so that you won't miss out on an opportunity to publish.
When you submit a press release to a newswire, you are essentially distributing it to literally thousands of journalists and editors across the globe.
Your release may get picked up by any one of these, and, if it does, then those journalists will be linking to your site in their articles, and that will inevitably create more links from their following.
A link's a link, and so, you should always include a link back to your site when you set up a profile anywhere around the web.
Some sites, of course, don't allow this, but those ones that do you must use (incidentally, there some sites – Twitter, for example – that sort of sit in between allowing a link and not. These offer no-follow links, which arguably aren't quite as good, but still should not be ignored).
Look for niche online communities that are relevant to your industry. Set up profiles across as many as you reasonably think you'd have time to manage (for you will need to be engaging with these communities regularly if you do set up a profile) and put a link in.
Yes, there's no shame in simply asking for links from as many people and sites that you are involved with. Friends, family, employees, business partners, colleagues, clients, everybody.
Anybody that you know who has a blog or a website might well be willing to link to yours (even if it means exchanging a link for a link, they all count).
Why not try posting on Twitter or Facebook to see if any of your friends, fans, or followers out there who'd be willing to do you a favor and link to your site.
Even if you only generate 10, that's 10 more than you had before you asked the question. Of course, you want relevant links from relevant sites, but link building is a numbers game as well, so, don't be shy, just ask.
This is one that often people can forget. If you're simply a hoarder of links, but never return the favor yourself – be the links be to sites that have linked to you, or completely separate ones – then your content can't ever really be trusted as being great in the first place, which is, of course, the number one rule for any SEO endeavor.
By providing a good amount of links away from your site, then you will begin to gain favor with a lot of users online, as well as making your content more credible in the first place.
Link building is essential for great SEO. So, once you've got yourself the quality content nailed to give people a reason in the first place to link to your site, then you can start cracking on with your link building strategy and get as many inbound links as you can to make sure that you keep appearing on top of SERPs right across the web.
Conclusion:
So now you are completely aware of my link building strategy, where you can follow these tactics and grow your site authority in the Search Engines.
Still, you might have some queries in the mind about backlink strategy then you can simply drop your queries in the comment section and I will reply back to you in the same comment section and try to help you.
If you like this guide, then please do share this guide and help others in your industry.