Best Video Marketing Tips – For creating marketing videos you will obviously need the perfect tools – the best cameras, the best editing tools, and whatnot, you want to make and edit your marketing videos in a way people want to avoid missing out on them.
Now, there are different ways you can try to do that. For instance, you can hire a specialist in making marketing videos. 
Best Video Marketing Tips for Online Businesses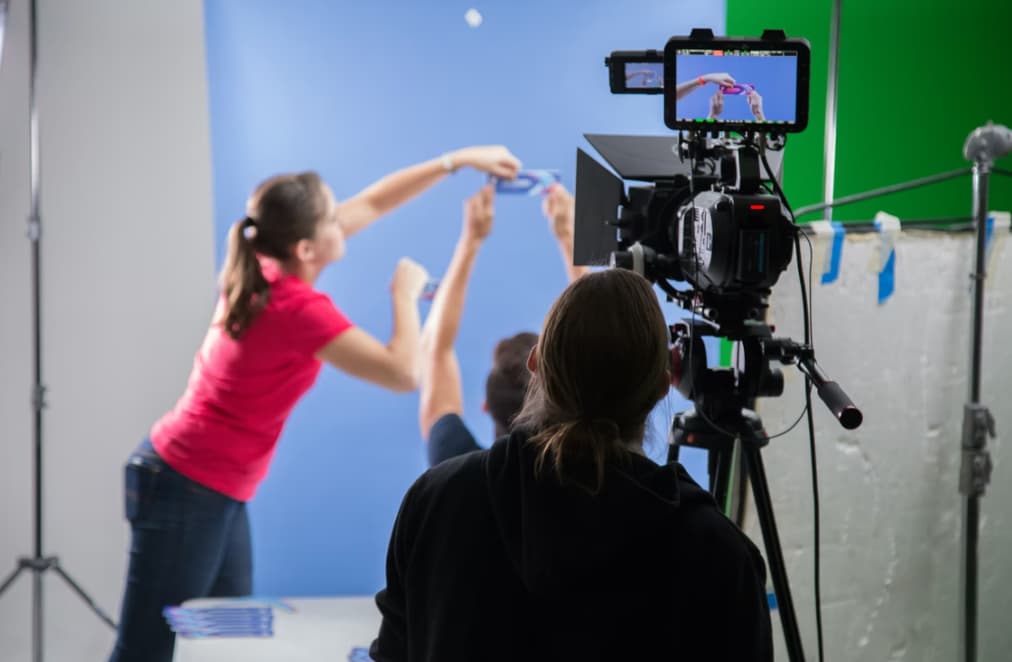 But before you go about doing that, here are some Best Video Marketing Tips to help you use your budget to the fullest and get the best results from your marketing videos.
7 Simple Steps To Get Mind-blowing Results From Your Marketing Videos
Make Full Use of First 10 Seconds in Video
It's the Intro part that makes things appealing. So, always keep it in mind to spark the customer's interest by asking appropriate and engaging questions within the first few seconds. You can create an Intro video If you have any offers, some giveaway announcement, or a story to share, the first 10 seconds are the best time. 
Now, it would be difficult to share the whole point, but you have to make sure the intro is crisp. And if you find it impossible to include the complete story or offer – make sure you mention something like "stay tuned for the never-heard-before offer." 
Just make sure the viewer wants to stay for the following parts of the video.
Measure your Success Rate on Daily Basis
It is a suggestion and essential to evaluate the success of the videos you post. 
To achieve this, you can add your videos to your website and analyze the performance of the video by using Google Analytics. Nowadays, hosting sites include analytics, and this can detail the performance of your videos.
YouTube also has its version called 'YouTube Analytics.' It gives you information about the reach, engagement, revenue, and audience growth of your channel.
A weekly or monthly session will take you an hour to check the numbers and analyze which direction your marketing videos are taking.
Focus on CTAs (Call To Actions)
A call to action is something that encourages the customer to take some action concerning your content. Your marketing videos should be able to help your customer reach out to you or avail the best of your offers. 
Therefore, you can add links to your website, email, social media handles, or even your contact number at the end of your marketing video. 
A Call to Action is the simplest thing you can add to a video, but it plays a significant role in achieving conversions efficiently.
Use Storytelling in Videos So Viewers Stick with It
Recall a time when you were sharing your childhood stories with your adult friends. Most probably, you had a great time telling those stories. That's because stories have a natural way of making people stick around. Likewise, including stories in your video helps people get engaged in your content. 
So apart from adding your business's ideals, vision, mission, and procedures, add stories to your video on how your business helps people. 
Share how your business influences people effectively and meets their needs. And remember – personal stories make a much better impact than general ones. 
Here's a pro-tip: Use user-generated content in your videos. If your users have loved your products and services – use their stories in your content. Not only does this add the element of storytelling in your videos, but it also helps to make the customer the star of your brand. And people love that!
Optimize Your Videos with SEO 
Video optimization is as essential as creating the video. Some experts would say it's more important. The reason is that video optimization helps your video catch eyeballs before people click to watch it.
To proceed with video optimization, start hosting your video on your domain. Things escalate even more quickly if you add keywords to your videos and links (website/social media) along with your Call To Action (CTA).
Also, thanks to YouTube's tagging feature, videos similar to your videos will be grouped so that your video appears in the search results when someone searches for related content.
#Pro Tip: Learning YouTube SEO will help Immensely
One pro-tip is to make sure you add the keywords in your video title and description. You will find some great title/headline formulas and description templates. 
You can also search and use the best video templates online to ensure you have all the elements necessary before publishing the video.
Keep the videos short and sweet
Nowadays, people are busy with their lives, and grabbing their interests for a long time is a challenging task. 
So, to overcome this, make sure that your video is short and catchy with a scintillating introduction to your business. 
Apart from that, focus on keeping your video professional yet personal. You want to avoid boring your audience with a formal robotic or monotonous speech.
You want to make sure they understand the point of your video without using much of their brains. Yet, you need to ensure to be professional and respect them while you make your point.
A great option is to look at the kind of videos your competitors are creating and check the length of their videos. You can also alter the duration of your videos according to how your audience behaves. YouTube analytics will help you see that.
Use Humor and Questions to Engage with the Audience
Have a knack for tickling the funny bone of your audience by imbibing humor into your video. It not only attracts the audience but makes it watch the whole video with interest. It stays in the consciousness for a long time. Thus, helping increase the chances of getting conversions. 
Asking simple questions is another thoughtful way to draw people to your business. Ask people questions that they can answer in the comments section of the videos. 
For example, if your product is the 'Best Video Editor' in the market – ask them what features they use the most. Even if you don't have any significant questions, you can ask what topic they want the next video to be on. 
You can raise the bar with quizzes too. After all, who doesn't love trying their luck? Adding engaging quizzes here and there and giving gifts to the winners can help you create a buzz around your brand. 
Conclusion
Those were seven incredible and Best Video Marketing Tips to make the marketing videos for your business effective enough to garner leads and conversions. To create even better videos and improve your experience with making and editing videos.