These days, there are tons of marketing tips available for business owners to grow their business online and offline both. Like, recently we shared Customer Audio Testimonials marketing idea to beat the competition. So, today we will share why cloud marketing for business is quite important in today's technology era.
Traditionally, advertising was limited to print, radio, and television, linked to physical sales outlets. The Internet has opened up new opportunities for businesses to connect with customers in other ways.
Cloud Marketing embraces all of a company's online marketing efforts. It's traditional marketing, combined with Software as a Service, which gives the Internet presence. Marketing materials are posted online, in customized portals.
Why Cloud Marketing for Business is Important?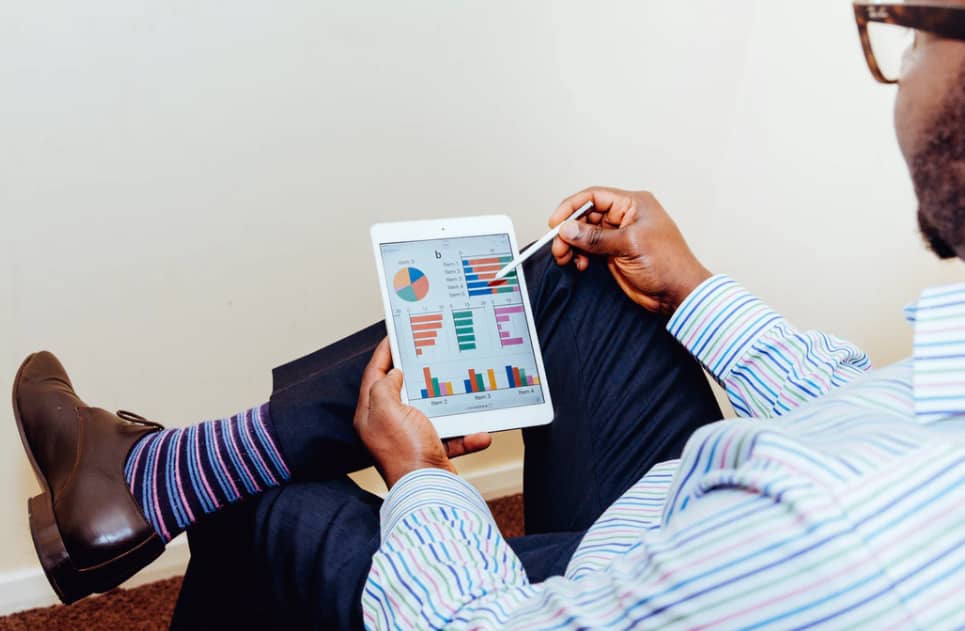 Vendors can send out promotional videos, images, product specifications, training and marketing materials, or any other type of information.
Who Uses Cloud Marketing for Business in 2021?
These days, most businesses have a website, and it's becoming usual for them to have social media pages as well. With cheap online hosting and simple Web design tools, even the smallest businesses can develop an online presence.
Print, television, and other media advertising are now integrated with online campaigns.
Well-known companies like Google make much of their profits from cloud marketing – and by supporting the cloud marketing efforts of others. They sell advertising space and analytical tools to companies wanting to tap into their popularity as online resources.
Benefits of Cloud Marketing in Business
Marketing materials cost less – Companies don't have to pay for printing or buy expensive advertising time.
Distributing marketing materials costs less  – Online marketers don't have to pay postage, to send catalogs or newsletters. They can communicate using digital formats, which are faster and cheaper.
There's less waste – Advertising material is produced only when needed. Unused leaflets and signs don't sit around gathering dust. Once a particular marketing campaign is over, it can simply be deleted from the system.
Campaigns can be flexible – Advertisers can use all kinds of interactive media for marketing. This flexibility enables more focused, relevant, and effective advertising.
Campaigns are more efficient – Cloud marketing greatly reduces the time between planning and implementing an advertising campaign.
There's greater collaboration – Online tools make it easy for colleagues to share and distribute marketing information amongst them.
Messages remain consistent – Content on websites can be automatically updated each time there's a new product offering or promotion. Using the cloud, this can be done in one operation, for an unlimited number of partner websites.
The customer benefits – Customers can see new products and promotions, instantly. Content can be altered for specific regional and local needs.
Useful links can be established – Cloud marketing can make links with social networking sites and services. These can be monitored, and conversations used to create meaningful interactions with customers.
Drawbacks of Cloud Marketing in Business?
Ironically, these mainly have to do with a misconception of "the cloud", itself. The term is often associated with loads of marketing hype, and customer concerns over complexity, security, and privacy issues.
Grasping "the cloud" concept is still something of a challenge, for many consumers.
A 2013 survey by Stratecast (a division of Frost & Sullivan) revealed that while most consumers claimed they didn't use cloud computing, almost all of them used popular cloud-based applications like Gmail, Facebook, online storage, and other services.
The confusion has even had an impact on branding. Microsoft toned down its "To the cloud!" approach when promoting its consumer cloud storage service like SkyDrive. Google has left "cloud" out of most of its consumer offerings (except Google Cloud Print), reserving the label for its business services portfolio. Dropbox also side-steps "the cloud" as a brand.
Components of a Cloud Marketing Campaign
Online Portals – Websites, blogs, etc., which give companies new ways to present products, engage with customers, and push brand messages.
Email Campaigns – Customers can receive notices about sales through their email accounts. Newsletters can give information about new products, and promotions. These can be pushed out to mobile devices, as well.
Online applications – Media such as Facebook, Twitter, YouTube, or a company website can present a given message to the public. Tools like Google Analytics, Constant Contact, or SalesForce take common marketing tasks and make them easier and faster.
The People, Involved to do Cloud Marketing
SEO Specialists – SEO stands for search engine optimization; a strategy for getting Web pages, images, songs, etc., to show up higher in the list of search results from sites like Google or Bing. SEO specialists are marketing professionals trained to get better search results.
Web Developers – Computer technologists who create the tools for presenting marketing materials. For example, they might create a website layout, program an online game, or build databases.
Marketing Technologists – They use their training in both marketing and technology, to convince people to buy products.
Putting a Plan into Action
A comprehensive marketing plan is essential, for coordinating marketing efforts across multiple platforms. Advertisers must present a coherent message that translates well across Facebook, Twitter, and YouTube.
The first step is to establish the goals of the project, e.g., establishing a brand identity for a new product, or reaching out to a new demographic.
A creative team will then develop advertising copy, create graphics, and produce flexible multimedia materials. Web technology experts then find ways to move the content online.
Once there, the campaign requires continuous upkeep. Discussion boards need moderating, Tweets need sending, Facebook pages need updating, and the company website must stay current.
Throughout, it's important to evaluate whether a marketing message is working and to tweak it whenever necessary.
The goal of cloud marketing remains the same as in any other marketing initiative; convincing people to buy products.
You May Also Like to Read:
Conclusion:
So, now you have the complete idea of Why Cloud Marketing for Business is Important in this technology era. If you still have any queries, feedback, or suggestion then you can drop your queries in the comment section below and you will get a reply from our experts as soon as possible in the same comment section.
Please share this guide with your friends and family members who are doing their own business.