The connection to Microsoft Exchange is unavailable when starting Outlook – Sometimes while using Microsoft Office Outlook on Windows you might see the error which says the connection to Microsoft Exchange is unavailable Office 365, Outlook must be online or connected to complete this action.  In such a case, you can use various methods in this article to resolve the issue.
Mainly this kind of error occurs due to adding a @yourdomain.com @yourdomain.com kind of email account address to your Microsoft Outlook. But no need to worry try one of our suggestions and you will be able to get rid of the connection to Microsoft Exchange that is unavailable when starting Outlook in no time.
Connection To Microsoft Exchange Is Unavailable – Fix it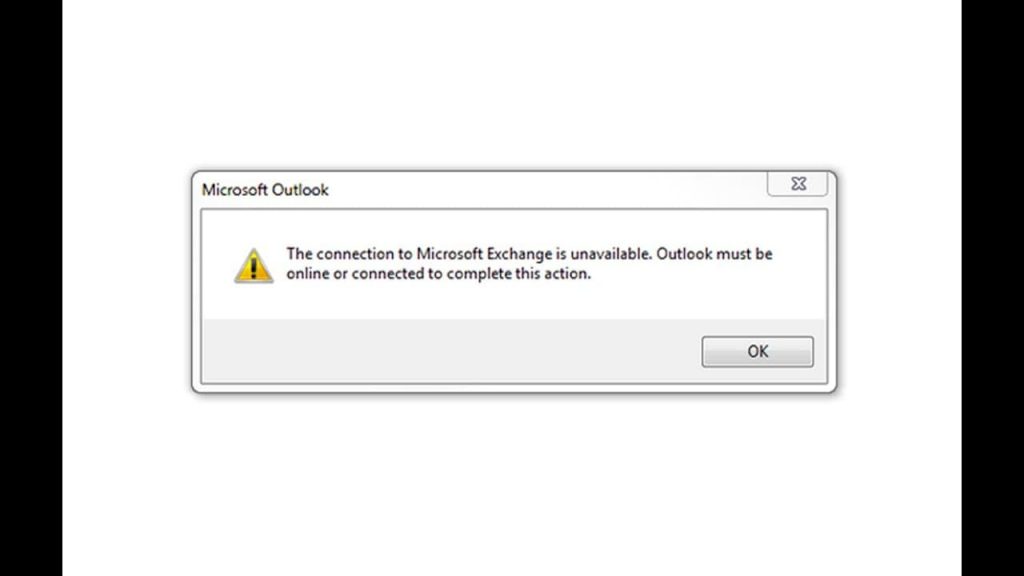 There are several ways in which you can use to solve the occurred problem. Go through our list of suggestions and see what works for you.
Recreating Outlook profile
Any news email account in Outlook is saved as a Profile. At the time this profile might get corrupted due to an internal error. In such a case, the error message is displayed on the screen.
To solve the problem you are required to recreate the profile. In order to do so follow the below steps.
Open your Windows Control Panel.
Change the view to small or large icons.
Open Mail (Microsoft Outlook)
Open Show Profiles
Select your existing profile and Remove it by clicking on the Remove button.
Now recreate the profile through the Add
See Screen options and add a new
As you remove and created the new profile, restart Microsoft Outlook.
These steps should resolve the issue, if not try the below method
Restoring Registry settings
Although Restore Registry settings can be a very helpful method it is a little complicated, make sure you follow all the steps carefully to fix the problem.
Firstly you need 2 Windows PC to the same version of outlook. Keep both of them open at the same time.
Open Registry editor on another computer which is working fine, where the outlook is not facing the same issue as yours. Follow the given path which is :
HKEY_CURRENT_USER>> Software>> Microsoft>> Windows>> CurrentVersion>> Explorer>> User Shell Folders
Click right on Users shell Folders to select Export
Save the file to some other location, you need to save the .reg file
Copy the same file on another PC where the issue is occurring
Use Win+R, type in Regedit and you will be able to open the Registry editor.
On Registry Editor >> File >> Import.
On import chose the .ref file that you have copied from another PC.
As you copy the file the information will be added to your system which is facing issues with Microsoft outlook.
Please note that before you do things take a backup Registry file and also make a system restore point to make things smooth.
You May Also Like to Check:
Conclusion
We have listed down several ways of fixing Connection To Microsoft Exchange Is Unavailable and how to rectify the given error. Use any of these methods to resolve the problem and your Microsoft Outlook will work smoothly.
If you still have any queries then you can drop your queries or feedback in the comment section below. We request you to please share this article with your friends who use Windows PC so they can fix this issue if they found it on their outlook app.