Content Optimization: Optimize the Quantity of Your Quality Content
Ok. We should all know by now that content is king when it comes to SEO. And not just content, but quality content at that. It seems that wherever you look on the web, on every blog post you read, and on every tweet with a link – the focus for content is all about its quality.
And, while it certainly is true that your content on your website and social media must always be of absolute superlative quality if it's going to meaningfully improve your SEO, there is often the thought that the quantity of that quality content loses significance in the face of it. "It's about quality, not quantity" is the old chestnut that is often applied to such matters. Actually, it's not.
Content Optimization: Optimize the Quantity of Your Quality Content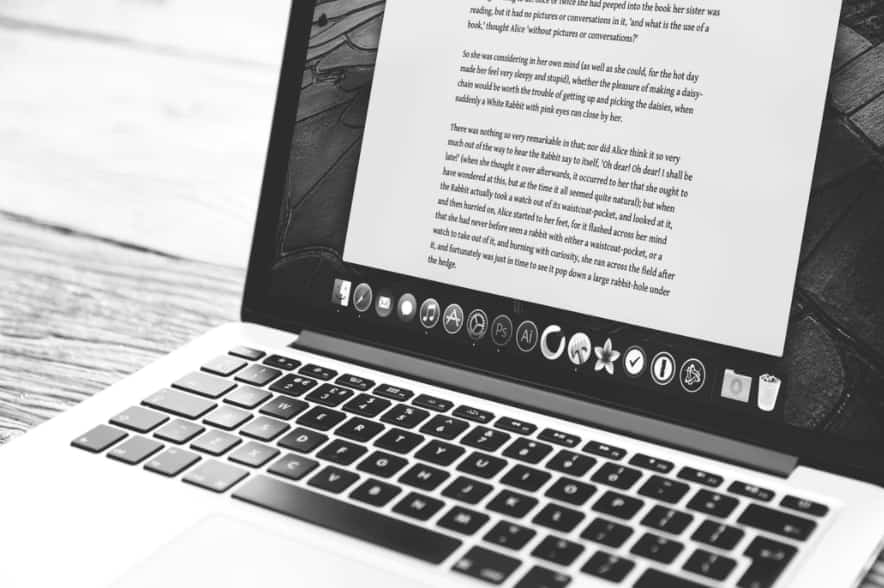 It's about both. Creating the perfect amount of quality content and Content Optimization for your users and followers is actually crucial for SEO. Too much and it will seem spammy.
Too little, and, no matter how great the quality is, though your SEO might enjoy a little spike on the analytics graph, it will ultimately level out again pretty quickly and that will be that.
So, below we'll take a look at each of the most popular outlets of your content more closely, and consider how often you should post your quality content on each platform.
Content Optimization on Your Blog
If you don't have a blog, then start a blog (or paying someone to do it for you) now. A regular blog is imperative to a busy website. Indeed, it is one of the most effective and natural ways of indeed creating new content for your website in the first place, but also keeping your followers happy, entertained, and interested in your brand.
So, how often should you be posting a new blog on your site? Well, to be honest, this may very well depend on the size of your following when you start. If you're a relatively new brand with a modest following across your social media, then you perhaps don't want to bombard them too heavily at first with post after post.
This can indeed be off-putting for your new fans, and you of course want to keep them and keep them happy at that. So, at first, write just 2 blogs a week, and do everything you can to spread them.
Make your titles interesting and 'clickable' and shareable – you want to create organic leads as much as you can, so try and make your posts as appealing as possible.
Once you've started to build an engaged following for your blog, push it up to 3 a week. Then 4, and then eventually 5 once you've grown a decent-sized fan base. This may seem like a lot, but it's imperative that your website is always active and engaging with the most up-to-date matters in your industry.
A regular blog means regular visitors, and will also improve your domain authority and PageRank. So, get blogging now, and aim for 5 (or even 7) posts a week once your following justifies it.
Facebook
Facebook is the most active social network out there and indeed enjoys the most users. Your existing, as well as potential and future fans, are already using the site. Therefore, right from the start, you need to be posting at least once a day.
The thing with Facebook, however, is that certain content is tailored to certain user's news feeds, based on what Facebook perceives to be their preferences.
For example, if a user tends to click on video links but ignores links to blog posts, then the links to your blog posts may only very rarely (or even never at all) appear in their news feeds.
So, not only must you be posting daily to Facebook, but you must also be varying the nature of your quality content – videos, images, articles, quizzes, questions, and news. Always post links to your blogs, but you need to also be creating fresh content specifically for your Facebook following as well.
Also Read: com.facebook.orca
Twitter
Twitter is a tricky one. Your followers on the site may well be following hundreds if not thousands of other accounts, and since the nature of the tweet is to be brief, then news feeds are quite often absolutely flooded with tweets from any amount of different users. Therefore you will need to up the number of your quality tweets.
Between 5 and 10 a day is probably the optimum amount. Any more than that and you will risk irritating your following by clogging up their news feeds, and any less and your chances of getting noticed start to slim.
Again, tweet a range of things, including retweets as well as links to your blog posts and Facebook posts, but make sure you are creating original tweets as well.
You will of course want to reply to everyone who comments directly to one of your tweets, so the max rule can indeed be broken in these circumstances as it is imperative to always engage with your following. But as for original tweets – 10 a day, the absolute maximum.
Pinterest 
These sharing sites can be treated roughly the same when it comes to optimizing the quantity of your quality content. Again, always post the links to your blog posts, but on top of that you really want to be building your image as an authority in your field, and so 2 or 3 more posts a day should do it.
The type of thing that you want to be posting to both of these sites is industry-related links to other content, not necessarily authored by yourself, so as to build your credentials in your industry. Don't post too often, as this will irritate your following who are interested in other things besides you, but keeping it regular is an absolute must.
So, depending on the outlet, there is always a different quantity to bear in mind when it comes to sharing your quality content for the purposes of great SEO with Content Optimization. Never ever overdo it, because you will lose followers that way, but a regular stream of quality content will keep them happy no end.