Free Webcam Recorder Software – Webcams are one of the oldest gadgets still being used on a very large scale. A webcam allows you to video chat with friends and even helps you to make videos.
In the early days, we needed to buy a separate webcam for our desktop computer, but now; we get a webcam integrated into our laptop also.
Many times, if you want to record your webcam, you can do it by using some software utilities. Yes, there are so many software utilities available that you can use to record your webcam.
Let's say that you are chatting with your loved one, and want to keep this record in memory, you can do this with software.
Best Free Webcam Recording Software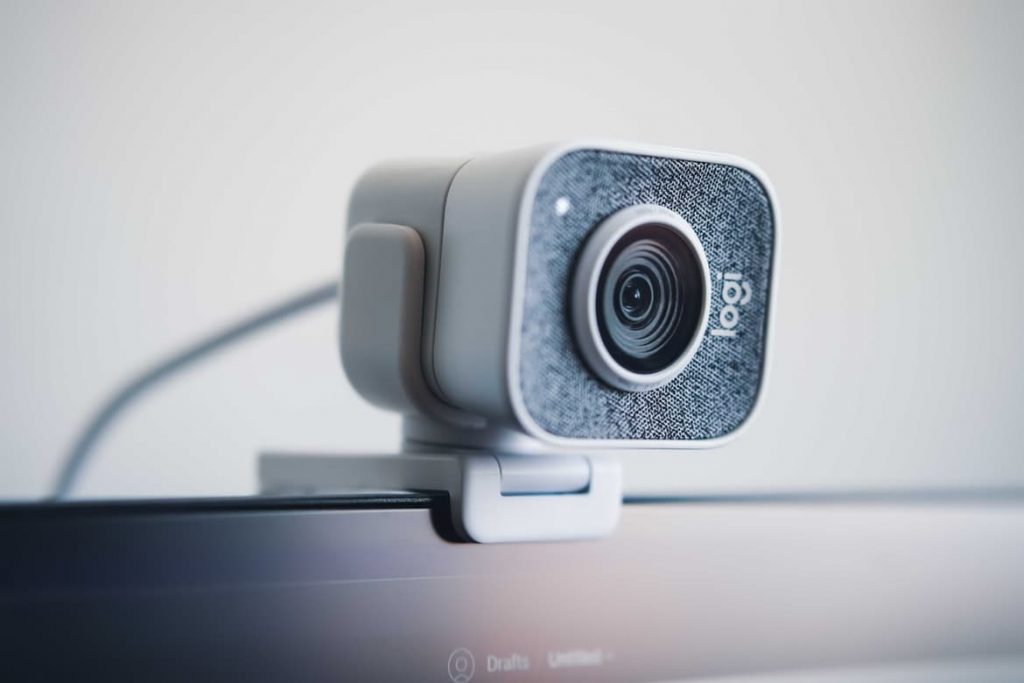 In this article, we are listing the best free webcam recorder software utilities which you can use to record audio along with the video for free. Recorded video can be saved in various video formats like WMV, MKV, MP4, MPG, etc.
So, now without any more conversation, let's take a look below.
Best 10 Free Webcam Recorder Software
Here in this section, we are going to share the information regarding the best 10 free webcam recorder software. Let's take a look below to more about it.
Weeny Video Recorder is the first free webcam recorder software on our list. As the name suggests, the Weeny Video Recorder is recording software for the Windows operating system, which is absolutely free to download.
There are 2 versions available on the Internet; the one you should go to is a full version because it does not require any video or audio codec to run separately.
Making Weeny an intelligent choice is its quality and interface as the user can understand it's easy to use the control in the first 5 minutes and it records the video in WMV format which is a good quality format and used everywhere is done. Weeny supports Windows XP from Windows 8 which helps to make it versatile.
You have to know SplitCam is one of the best webcam recorder software available for free in the market.
SplitCam feature is rich webcam recorder software that basically lets you record or stream the lowest video in Ultra HD quality, and you also get different tricks on your sleeves, like editing the video by adding a 3D object which is realistic looks.
When it comes to audio quality, SplitCam will not embarrass you because users can enjoy HD audio, and this also gives us the freedom to edit or mix audio in the video.
If you are looking for more fully developed webcam recorder software, Free2X can be very good. Free2X is one of the oldest webcam recorder software, and it is still one of the most packaged software from there.
Available for Windows XP, Vista, 7, and Windows 8, Free 2X is free to download and allows users to record video in many formats like WMV, AVI, MP4, and much more.
You also get the option to select an audio source to record audio. You can choose between the Mic, speaker on the in-line audio. Free2X software is not just about recording videos because you can also take a screenshot in BMP and JPG format.
Free Screencast
Free Screencast is a webcam recorder software designed for people who are very much liked on social media.
Free Screencast allows users to record videos in many formats like MP4, MKV, AVI, FLV, etc. and users can share these videos directly to their social media accounts such as Twitter, Facebook, YouTube, etc.
It is that it can also record videos from the IP camera that has been fitted in our homes for safety and you can record the screen or a portion of it by selecting the required part.
ManyCam 4.1
ManyCam 4.1 is a great webcam recorder software that is free to download. But there are Pro and Enterprise versions of the application, whose cost is $49.95 and $149.95, respectively.
Even though there are Pro and Enterprise versions for sale, users can also enjoy the free version of the app, in which they can add filters to the live recording of the video which makes it very good.
You can switch face and face a cat or dog and make video fun, as well as you can change the opposite of the video or other parts and send them using Yahoo or Skype Are. Who thought that recording via webcam would be very fun.
Apowersoft Free Screen Recorder
Apowersoft Free Screen Recorder is one of the most user-friendly webcam recorder software which is available for Windows. You get a basic feature like recording via webcam without any hiccup, and the software also gives you the freedom to choose your desired resolution or quality of the recording.
It automatically saves the video in WMV format which is great because it works almost everywhere. Apowersoft also allows users to take screenshots in many different formats like PNG, JPG, TIFF, and even it allows you to create a GIF which is so amazing fact about it.
Multi Webcam Video Recorder
Multi Webcam Video Recorder is software for those who want to record videos from more than one webcam or camera at a time.
The Multi Window Video Recorder completes the task efficiently because it records the video from the selected webcam at the same time and saves them in different files. You can also take a screenshot using the software in BMP or JPG format while the video recording is done in the WMV format.
CamDesk
CamDesk is a great webcam recorder software that allows you to record not only your own video or video with surveillance cameras but also the PC or laptop's screen can be recorded because this is your webcam screen at the bottom right Keeps in the part. Screen.
This makes the description very easy in the video and is used by thousands of users as we have seen on YouTube.
Debut Video Capture
Debut Video Capture is free software for webcam or video recording from any other source. The great thing about this free software is that despite the software being free to download; it actually provides many features.
For example, users can not only record this video in many formats using this software but also edit it using the same software. From filtering to adding text to video, it can be done using free software.
Bytescout Screen Capturing
Our list includes the last Bytescout Screen Capturing software that can record not only from your webcam but also from the screen. The convenience of screen recording with webcam recordings in free software seems like a dream, but Bytescout allows you to do all this without spending a single penny.
In the screen recording menu, Bytescout not only allows you to record the full screen but lets you play a bit with settings because it also records a portion of the screen or even the screen surrounding your mouse cursor.
Could. It's a great feature and if you do not want to record the content on the entire screen, it helps a lot. You get the option to save the video in AVI and WMV formats as well.
More Related Guides:
Final Words
With this article, you will be able to know that in many ways the Free Webcam Recording Software can be useful. Therefore, if you use your webcam then it is important to have one installed on your computer.
And, when this software is free, why would you wait, just download it, and use one of these on your computer. Now, if you have any queries or any suggestions regarding this article and if you want to share your experience with us, then you can drop a comment in the given comment section.