Social media marketing is an effective way of not only reaching an audience but also actively promoting engagement between your business and its audience. It's a good idea however to understand how posts function on a given social networking site.
From Pinterest to Twitter: The Life of a Post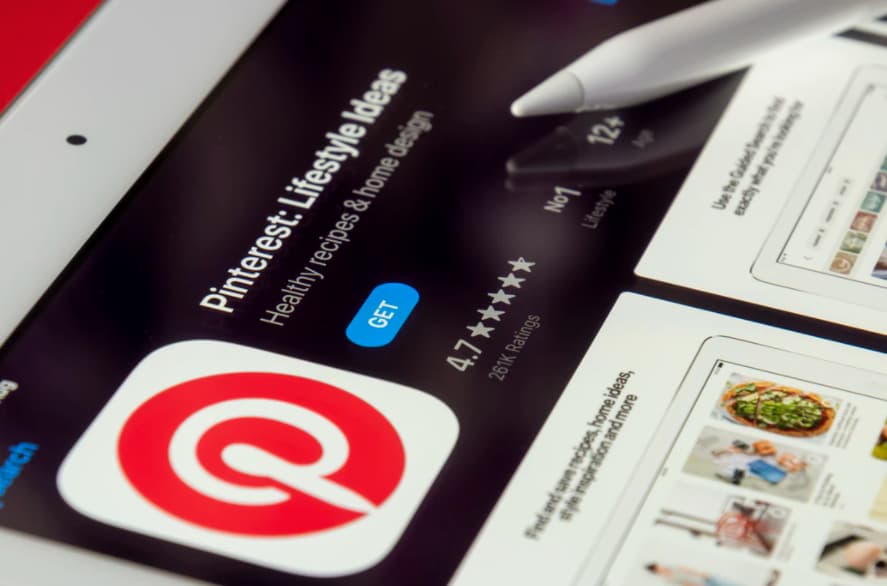 Pinterest is a very famous and relatively new social media site and really the service is the latest social networking darling. The excitement surrounding Pinterest isn't invalid and in fact, there's research to suggest the posts on this service do better than on other more famous social alternatives.
In Pinterest's first ten months the service grew very quickly hitting a million users – this makes Pinterest one of the fastest-growing websites in the internet short history. However, it's worth noting the demographics and how they are segmented.
In the US most of Pinterest's users are female but in the UK they're male. Regardless though Pinterest is used by a wide swathe of people and for businesses considering social media sites they should add Pinterest to social media marketing strategies.
The Way Pinterest functions
On social media networks, visual posts like photos do incredibly well. In fact, there's a marked increase in the success of a post if it's linked to a relevant and high-quality photo. Pinterest is no exception and in fact, there's a specific and innate reliance on posting photos or infographics.
These contemporary images are a form of currency in the online world and they can become a crucial player for a business and its ROI when it comes to social media marketing. On Pinterest, the aim is to achieve a high percentage of likes and repins – effectively a different way of defining tweets, likes, and shares.
Photos work hand in hand with pretty much any type of content that a business is considering sharing or posting. Pinterest makes utilising images pretty easy and users can use the "Pin it" feature, or they can trawl the Pinterest networking site and discover and repin other users content.
Visuals are important on Pinterest and this is perhaps one of the main reasons why this service has done so well. Online denizens like images because they're immediately readable and easily shareable.
A good image speaks not only of the brand's ethos but also of the user themselves and their perspective. Branding can be easily shared and quickly understood via Pinterest and thanks to its reliance on imagery.
In fact, Pinterest has many photographers and designers on its service. Businesses too use Pinterest and collectively many use the service to showcase their portfolios or product catalogues.
The best thing for a business is the fact that it can see what users like and dislike from its catalogue of products. Customers can pin images of things that they want and their friends can like and share those images too. This provides validation for the user themselves and good and usable data for the business.
Small Businesses and Pinterest
A small business would do well to consider this free platform. Pinterest provides users with handy metrics so that they can easily find what content on its website is popular on the service.
There's loads of visual content on Pinterest so use that to inspire your marketing efforts and consider how to better them by looking at what your competitors are doing within your niche.
Using Twitter for Your Business
Twitter is another very useful social media platform but it's limited in terms of the amount of time that a given tweet lasts for. In fact, in many cases, a tweet only lasts for around three hours. This is partly down to the fact that Twitter is a very quick service with tiny bite-sized bits of information.
However, a business can use Twitter more as a sort of catalogue. Users on the service can visit a business' page and see very quickly all of the content that it posts. Retweets can extend a posts life too – this is something that doesn't work nearly as well on Facebook or Pinterest.
It's worth considering how your business links its various social media accounts. Use the image sharing function on Twitter to direct traffic to your Pinterest account and its back catalogue of products.
Perhaps the most interesting information relating to Twitter, Facebook, and Pinterest is the huge difference when it comes to how long posts on those services last.
Facebook -72 hours
Twitter – 4 days
Pinterest – 11 weeks
This is a staggering difference and it shows that Pinterest can outperform Facebook and Twitter by 10 times on average. This provides huge scope for businesses to capitalise on.
It's also worth noting that, unlike Facebook and Twitter, Pinterest doesn't require such a large following for a business to do well on the service. Users can search for a specific word or phrase and find your content. They may not follow you but they may still share your images.
Pinterest has a marked advantage when it comes to the life of a post. Use this service to better reach your audience and to better promote your products and do it all visually.