It's hard to believe, but once there was a time when entertaining yourself on a train, car, or bus journey left you with just a few options. You could stare out of the window, read a book or paper, or listen to music.
Today it's a very different story. Mobile games are available by the thousand and there are also hand-held devices from brands like Nintendo to keep you occupied. In fact, there are so many options that one of the toughest problems is deciding exactly what to play.
10 Great Games to Play When You're on the Go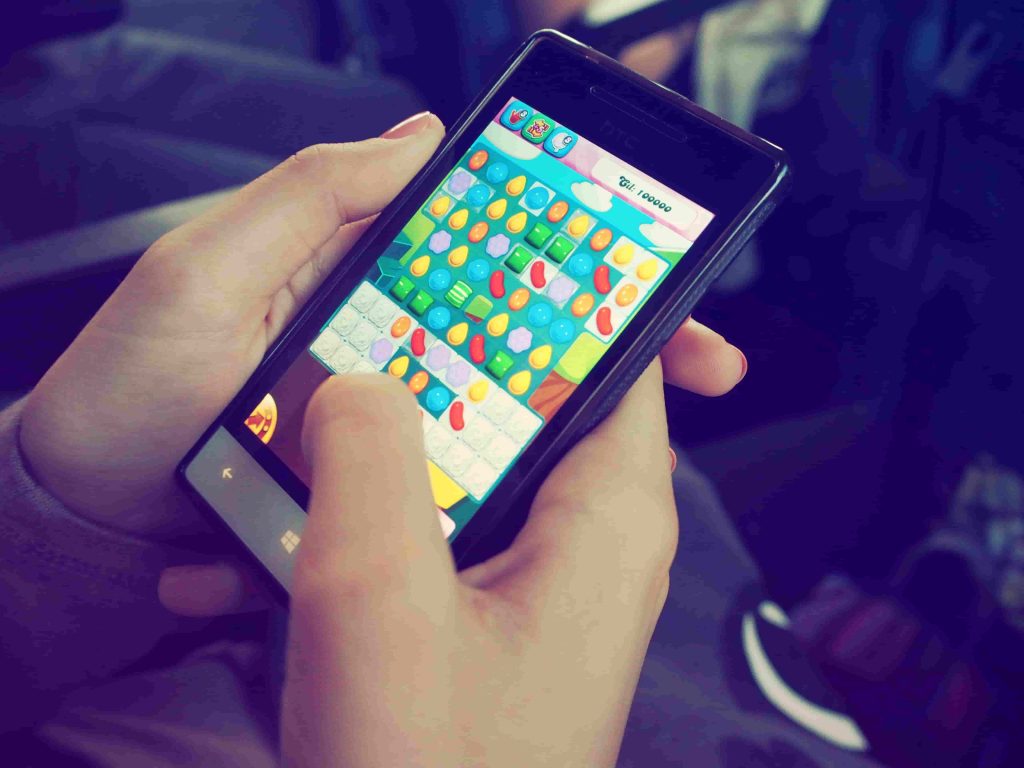 But help is here, thanks to our guide to ten great games that will make that journey pass in a flash.
If you've never played the game, it's certainly time that you started. There are plenty of good reasons why it's a game that might be free to download but still brings in over £1 million a day for its developers and is held up as a prime example of the perfect game. This interactive candy game is colorful, simple, and perfectly paced, it makes the time simply fly by.
When it comes to simple fun that can go on and on it's hard to beat one of the many running games out there. Among the very best is Temple Run 2 and the set-up is perfect.
Choose your character, pick up an Aztec artefact from the temple and run for your life through its labyrinthine corridors pursued by demonic monkeys. What makes it especially fun is the way that you can tilt your phone to direct the action.
If you'd like to watch a different kind of wheel spin as you roll along, there's always a live roulette game to enjoy. Today's online casinos offer a number of versions of this classic table game with the action being streamed live to your mobile device. The rules are exactly the same as the casino version of the game and even on a mobile, the live experience captures more than a little of the excitement of the "real" thing. 
This is a game for the space fans out there who also happen to be equipped with an iPhone or iPad. The scenario is simple: you're in charge of a spaceship carrying vital information to an allied fleet. But enemy forces aim to destroy you on the way, so you need all your skill and strategy to see you through the game's eight levels.
Nintendo pioneered the sports Wii game back in the day and Switch Sports shows that they still have what it takes to come up with a truly compelling game. Play it in single mode if you're traveling alone or take on friends and family for a more sociable experience. Either way, you'll soon discover why it's already been named one of the games of the year.
Here's a game in which the usual conventions have been turned on their head. Your aim is to develop a deadly disease. But acting against you is a team of scientists working just as hard to find a cure to neutralize it. It's a strategy game that you can play again and again without getting bored.
Bridge Constructor Portal
This takes an altogether more constructive approach to the game, quite literally. There's everything that you need to know about it in the title. It's a strategy game in which you need to overcome a number of puzzles and other physical problems in order to build a series of bridges.
There are plenty of mobile chess games out there. But the version created by the AI Factory stands head and shoulders above the rest. That's because it looks great even on the small screen and has a number of levels that you can gradually work your way through as you become more expert at the game. It could be your first step towards becoming a Grand Master!
Who would have thought that such a simple word game could have taken the world by storm – or have persuaded The New York Times to have bought the rights to it for a reported seven figure sum? But play it and you'll soon be reeled in by its simplicity and challenges. You just need a reasonable vocabulary and a logical approach and you'll soon be solving the puzzle in three moves.
It seems fitting to end this list of games to play on the go with one that's all about travel.. Based on the Jules Verne novel Around the World in Eighty Days, your task is to circumnavigate the world in the allotted time period – and you should have a lot of fun doing it.
So there you have them. Ten great ways to pass the time – and you don't even need to be on the go to enjoy them! For more unique releases, check out Vice City Lite available from Rockstar.
Final Verdict:
So we hope you love these top 10 Great Games to Play When You're on the Go and much more details with you. If you still have any queries or feedback then drop your queries in the comment section below.