Top 5 Horse Racing Games to Try for PC, Console, and Mobile
Best Horse Racing Games to Try for PC, Console, and Mobile – We loved to play horse racing games when we grew up. Today, the genre is full of exciting and thrilling content that keeps you busy for months or even years. You can enjoy these titles on your PC, Mac, gaming consoles, and mobiles. 
The popularity of the games has fueled the popularity of horse betting websites. Many people are into horse racing to earn a quick buck, and visit the top horse racing betting websites. They can bet on the race real time, even if they're at home. 
Top 5 Horse Racing Games to Try for PC, Console, and Mobile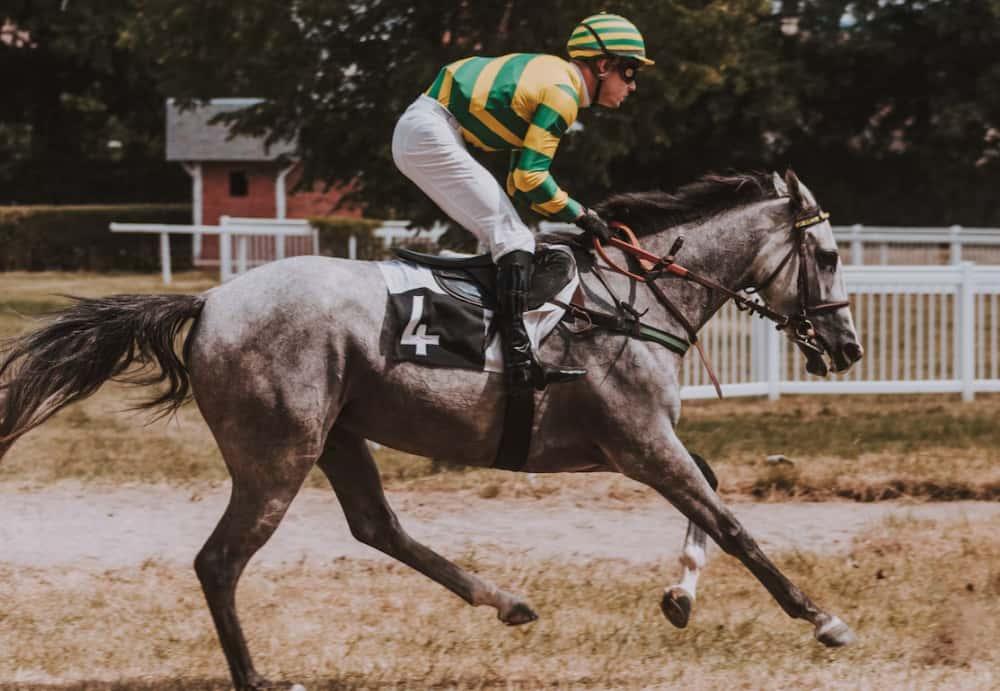 Let's explore the best games you can get your hands on. 
Rival Star is an authentic version of the good old times. You can do everything from scratch, like building your ranch and creating pedigree breeds. The game is available for mobiles, desktops, and consoles. However, only the PC, Android, and iOS versions get regular updates. 
Rival Star is known for creating an immersive feeling and providing enticing visuals. You can lose yourself in the varied types of races or relax with your horses. There are even cross-county challenges to try the prowess of your breeds. 
You are put in the shoes of a ranch owner, who inherited it from the family. Now, it's up to you to decide the course of your family legacy. It's a cool responsibility and comes with a lot of fun, whether you play using mobiles or laptops. 
This game is certainly not for kids or someone who doesn't like violence. Red Dead Redemption is the most intricate and immersive horse racing game you will ever come across. You have enough blood, fighting, and shooting to beat your stress and spend hours in front of your monitor. 
Best of all, the motions of the horses are animated from real-life data. It is the most realistic experience of riding a pony across beautiful landscapes filled with mountains, forests, and valleys. Red Dead has also developed a thriving community around itself. Many trail enthusiast communities thrive on social media to help you discover new paths to ride your horses. 
The game is available for:
You may also try Read Dead Redemption Online. 
Most of us are well aware of the Sims series. All the versions let you create characters and control them in any way you wish. You are like a creator in charge of helping people get through their lives. 
Along with people, Sims 3 Pets comes with horses. They have comprehensive personalities and skills, and you can fine-tune the details to your preference. 
Additionally, you can build relationships between people and pets. You can also build and improve your stability with a range of choices. However, the number of customizations may feel limited compared to other titles in the genre. But it may be worth a try for Sims lovers who are always in need of something new as their pastime. 
You can play it on your Mac and Windows PC.
Star Stable is another wonderful entry into the world of horse racing games. It is highly social and lets you embark on MMO quests in a vast, open world. You can play and chill with thousands of gamers from all corners of the world. 
You have to complete the adventures to build your character and level. The same goes for your horses, and you can own several ones without restrictions. Star Stable is ideal for young and old. It lets you take control of things and decide how deep you want to go. It is available for PC and Mac, and a mobile version may come out soon. 
However, you have to pay to discover new locations once you get past level 4. 
Riding Club Championships
The last game on our list is pretty simple. You own and care for one horse at a time and participate in competitions. It is also an MMO world where you compete against other online players. 
Most importantly, the game is completely free. You can play it on your PC or MAC. However, the options are a bit limited, and you have in-app purchases. But it's still a great choice if you are new to the world of horse racing games. 
Also Check: Best Bike Racing Games
Final Thoughts
Go ahead and pick your favorite game from our rankings. You are sure to have an excellent time riding and participating in exciting races. Invest in building the characters of your avatar and horse to level up and feature in the list of top players. You may also try horse racing betting.
Hope you like this list of Top 5 Horse Racing Games to Try for PC, Console, and Mobile so if you still have any queries then drop them in the comment section below.