Do you have any idea about How Much Power is My PC Using? It is really necessary to know the time when you need to switch/upgrade the components or also the overlocking. 
There are only a few methods that you can try in terms of checking the power consumption of your system. So, you don't need to check out every component in a separate manner. You only need to read this article till the end so that you can understand each and every detail in a proper manner. 
How Much Power is My PC Using?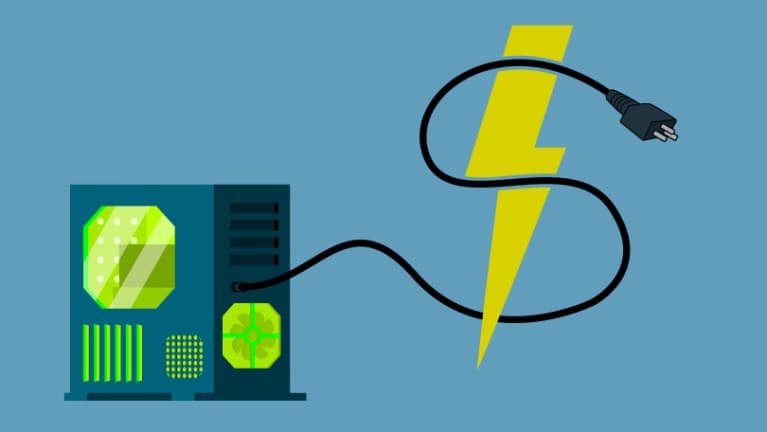 A desktop computer uses mainly 200 watts per hour and it is a sum of the average consumption on the hourly basis of the computer and the modem, printer, and also loudspeakers as well. If you are using your computer for 8 hours then your system consumes nearly 600kwh on a yearly basis. 
On the other side, a laptop uses between 50 to 100 wh when it is on and also it will depend upon the model of your system. If you use it for 8 hours a day then the consumption is between 150 kWh to 300 kWh per year. 
Methods to Check Your PC Power Consumption
So, as we said earlier in this article, we will discuss the methods to check your PC power consumption. So, if you really want to know about it then you must read this article till the end to know all the possible methods about it. 
Method 1: Check PC's Power Usage With LocalCooling
There is a freeware which is known as LocalCooling will be helpful for you to estimate the power consumption of your system main components and also it will provide some of the options related to the features of power-saving. 
You can simply be able to download local cooling and then simply run it in your system. You need to make a click on the settings button and then you have to open the My Power Tab option. Make sure that it is only a rough estimation and also the power consumption depends upon your activity. 
Method 2: Want a Better Estimation? Try the Power Supply Calculator
Basically, the outer visions power supply calculator will allow the users to calculate every component of the computer in a separate manner like the processor, storage, monitor, memory, graphics card, and much more. 
Also, the web-based tools will provide an expert and simple model of the calculator. Also, the expert mode is mainly introduced to understand the PC component in a detailed manner and the basic mode needs you to add some of the information related to the component. As per my experience, this method is 80% effective. 
Method 3: Watt Meter Can Give You a Real-Time and Accurate Power Consumption
The last and best method to check the real-time power consumption is by simply using the wattmeter. You are required to simply attach this device into the power socket and then have to plug in the PC as well onto it. 
Now, the display will show you the real-time PC power consumption. Also, it will work great on other electronic devices as well. It is one of the affordable devices which you can easily buy from any e-commerce website. 
Also Read: www.ccspayment.com – Pay Your CCSPay Bill Online
Conclusion:
So, what are you waiting for? Simply check them and let us know which one is the best option for you to check the PC's power usage. Simply let us know by dropping a comment below and also drop your query in the comment section below in terms of any issue or query related to this.