Are you are a regular jogger or love exercising to keep yourself fit. Then you must be knowing that having the music associated with your jogging and exercising is going to give you an extra boost to your daily schedule. Jog fm is an application that is specially designed for the jogger with the best collection of music which you can choose according to your workout.
Go through the article below and by the end of it, you will be clarified about jog FM and also find the best Apps like Jog FM 2022 list which you can try. So, read the article till the end to know in detail about it.
Jog FM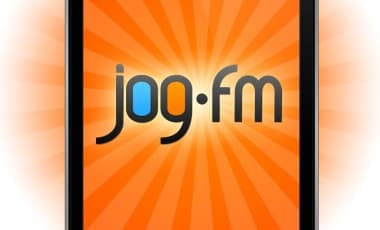 Jog fm is a free exercise music website founded in 2010 by Blendist LLC in Massachusetts in Boston. This website suggests "right music" for exercise by suggesting an athlete's song with a speed or rhythm.
The website curates a small subset of music that is considered suitable for exercise by the users of the website. The website also has user-generated playlists, many of which are designed for the purpose of running or training. The site provides a link to buy, download, or stream songs and playlists.
If you want to find music that matches your speed, or if you are just looking for good music, then jog fm is for you. All the songs you will get here are completely in English with cool variants and you can choose exactly the same as o your exercise.
The only thing better than good exercise is compatible music. Most people are often stuck with their normal playlist while working and do not feel how inappropriate music can Demotivate you. Jog.fm lets you solve this problem by giving good music to your walking, tracking, and even cycling.
You can search songs by specifying your running speed, your desired beats per minute, or both. Depending on your specific speed, Jog.fm also recommends some songs that will work well with your practice. The Songs can be categorized by name, popularity, and even BPM. If you like a song, just add it to your playlist or click on iTunes or Amazon link to buy it. Each playlist you create has a permanent URL, so you can easily share it with friends.
If you want to know about jog fm clearly then you can pay a visit to its official website jog.fm.
Salient Features of Jog fm:
Find good music for your exercise.
Based on your speed and suggested BPM.
Create playlists and buy songs from iTunes / Amazon.
Use metric or American units.
Similar Tools: FITRadio and Right Beats.
Now when you have seen the information about jog fm let's talk about its alternative which will give you the broader idea and option to choose which will give you the options if you don't like the one then opt for the next. Here are the best Apps like Jog FM mentioned below.
Apps like Jog FM 2022
For many runners, the daily jog is a precious time that offers a brief respite from the concerns of life, and one of the most effective ways of quitting these concerns at the door is to hear good music.
If you are passionate about your playlist, you probably already know how useful it can be. You will be amazed by the fact that you can achieve what you can do in a world of beat-matching music Apps like Jog FM. And once you scratch the surface, you will think about how you went without them ever.
Spotify Running (Android and iOS, Free)
The idea behind this particular application is simple. Download the latest version of Spotify for your mobile platform and discover newer tweaks – a dedicated running mode that will curate specific tracks that match your run beat.
Activating the option is as easy as selecting from the Home screen dropdown menu and following the prompts. It will ask you to move at a steady speed before using your phone's built-in accelerometer to record speed.
Upon completion, Spotify++ iOS 15 will change the metadata from your library and beats per minute (BPM) for each song. You can use it to create nonstop playlists that are in full swing. Do not worry, your listening history is done to ensure that you love it every minute.
Zombies, Run! (Android and iOS, Free)
No other marketplace app will help you defeat your personal best, as much as this app for Android and iOS. Why? Because none of them gives you the impression that you are running away from a crowd of dead people.
Zombies, run! Is an immortal audio adventure where you are in the center of drama and becomes a mission for every outgoing existence. The app can sync with Spotify and you will be able to listen to your own pulse-pounding playlist between pre-recorded story messages.
This app also works well to integrate gaming aspects as you walk, jog, or sprint through every 200 episodes. As you run, you can find supplies that you can use to improve your home base. Essentially, the more you participate, the better you will be benefitted from jog fm.
RockMyRun (Android and iOS, Free)
RockMyRun works with some of the best DJs in the world – it seems that David Guetta has to offer a well-tuned service with advanced sorting and search functionality.
Although the standard ad-supported app is free, a rock star-level membership is available for $ 2.99 per month. Signing up will delete the ad and allow you to listen to seamless playlists for up to four hours, where the song change is affected by beat changes.
For those apps that use body-driven music mechanics, RockMyRun gives you a great experience for a small price (or not). Definitely, one to try.
PaceDJ (Android and iOS, free)
This free mobile app is the perfect choice for RockMyRun because it works in a similar way to Beat-Sinking Tracks, but instead of using a professional mixed playlist, it uses your personal music collection
As you expect, each song is analyzed in the context of Beats per minute and gives you complete control over your regular routine. 70 bpm's slow songs are ideal for walks, while up to 120 bpm or especially for the enthusiasts jogs – and of course, you can mix and work yourself at every pace in between. Can match.
The only real downside is that the interface can be a bit difficult to go through due to the small size of the button. He said, the experience of UX is quite pleasant overall and you would prefer a sleek design.
With many other apps on this list, TempoRun is one such that sank your steps in the rhythm of your music and vice versa. Effectively, it categorizes your music collection at different levels for different speeds. The speed of walking is a "one" and the speed is a "ten" like sprinting.
When you do jogging, then songs of about 140 bpm are played till you break a run, where the mixture will get very excited.
All of them, the app has the ability to transform your average journey into a fluid, which is breathtaking and inspiring. Many researchers agree that music is at its peak, 180 BPM tempo is ideal for achieving a seven-minute mile for runners.
The app will also allow you to stream your music and track your progress so that you can see how far you are running and how many calories you burn in the process.
Nike+ Running (Android and iOS, Free)
The special thing about the Nike + Running app is that it can generate heat maps to give more information about the breakdown of your regularity.
The yellow segments represent your average speed, orange and red show, where you have slowed down along your route, and green is used to identify the sections that were faster than average. Not bad for a unique selling point.
You can listen to songs through iTunes or Spotify within the app, however, automatic power sound functionality will override it after terminating your phone's accelerometer senses. If you need help staying straight and narrow, then this is definitely an app for you.
Final Conclusion
Whether you decide to run 5KM or walk around the block, the important first step to remember is that getting out of the house and exercising is important for your health, especially with the music of jog fm. A recent study by Cambridge University found that the lack of exercise plays a major role in premature death than obesity. It's too big (no penal intention).
These apps including jog fm will help you enjoy more exercise, so you are likely to do it more often. And with the easy access to the music that matches your speed, you can save it from overdriving on a run in the first mile.
Was this article helpful to you and gave complete information about jog fm. Did you find these alternatives useful enough, then let us know by commenting in the comment section below.