The internet is vital for today's businesses looking to grow, with companies spending 24% of their marketing budget on paid search. But what about those who want to grow business with a limited PPC budget and run ads on their favorite ad platforms. Recently, we shared Facebook Ads vs Google AdWords so you can check that too to understand which platform is best for you.
In July 2013 a survey conducted by Econsultancy shows that more and more people are choosing to use online marketing tools such as PPC and this is starting to increase.
However, we don't all have a huge marketing department, or indeed a vast amount of cash to spend, so what do we do with a limited PPC budget?
Say you have set your daily budget for just £10 per day and you want to get the most out of your money.
How to Make The Most out of a Limited PPC Budget?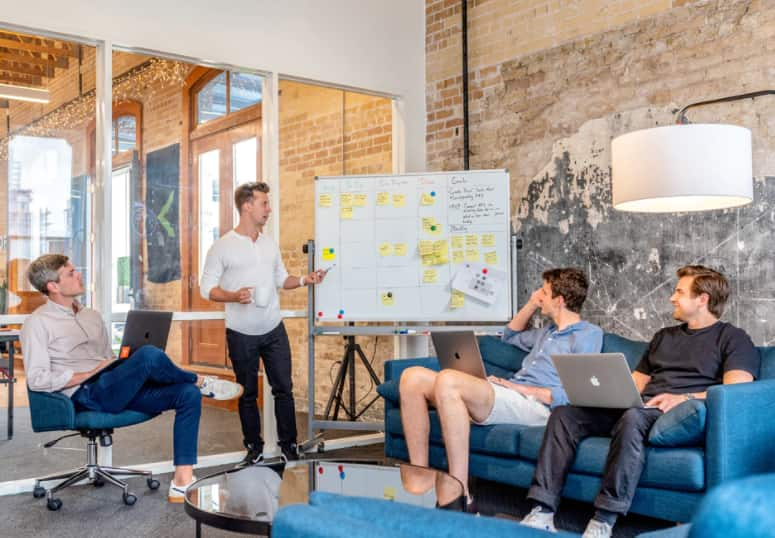 Here are some tips to help you achieve maximum results with a minimal PPC budget.
Incorporate Negative keywords
By adding negative keywords to your campaign you're likely to attract more relevant customers, increase your return-on-investment (ROI) and reduce your costs. By adding these, it will stop showing your ads to people who are looking for things that you don't offer.
Avoid Broad match
For those of you who have never used PPC before, you may not be familiar with keyword types. Google and Adcentre offer four different types of bidding:
They are:
Broad match
Exact match
Broad modified match
You should avoid broad match on a small budget because you are essentially giving Google free reign to place your ad on a page that isn't always attracting the right kind of people, so they end up clicking on the ad and clicking straight off without purchasing anything. Broad match is a default setting when using the Keyword Tool. For example, if your keyword is 'Easter Eggs' you might get 100 searches, but if you type in 'Easter' it might show 2000. An article on the Search scientists' website claims that "keywords only make up 10-20% of your total keyword count".
Phrase Match
Phrase match can be a good way of targeting customers because you're looking for the exact keyword and being precise about who you want to target. Your ad is unlikely to show up if people aren't searching for your product. This can be a disadvantage because customers are unlikely to simply stumble across a new service that you offer. This means that it may be necessary to get creative and think hard about how you can use long-tail keywords. You should also consider using a variety of similar phrases for the best results.
Exact Match
Exact match is the exact term for the product for example children's clothes. Ads won't show 'buy children's clothes' or 'children's clothes on sale'.
The chart below shows different match types.
| | | | | |
| --- | --- | --- | --- | --- |
| Match type | Special symbol | Example keyword | Ads may show on searches that | Example searches |
| Broad match | none | women's hats | include misspellings, synonyms, related searches, and other relevant variations | buy ladies hats |
| Broad match modifier | +keyword | +women's +hats | contain the modified term (or close variations, but not synonyms), in any order | woman's hats |
| Phrase match | "keyword" | "women's hats" | are a phrase, and close variations of that phrase | buy women's hats |
| Exact match | [keyword] | [women's hats] | are an exact term and close variations of that exact term | women's hats |
| Negative match | -keyword | -women | are searches without the term | baseball hats |
Target locations
By using Geo-targeting you can choose where you want your ad to appear. As shown in the graph above, you can segment your target audience by Country, City, Region, and Metro and work out the cost and conversion data by location.
This will help you to focus on the areas that are doing well and pause the areas that aren't and if done correctly, can save your business lots of wasted revenue by reducing the number of clicks from unwanted locations.
If you rely on local business then it's a great idea to concentrate on just your area and those immediately surrounding it. With the help of Google Places, you can also get reviews and really boost your local SEO. It doesn't pay to try and reach everyone in the world all at once, whatever your ambitions may be for eventual world domination.
Separate your poor performers
Change any keywords that aren't performing well and if the search term is seasonal, for example, 'Christmas gifts', then pause it. This will save you money, especially if you're on a tight budget.
Pay attention to quality scores
Make sure that you check your quality scores in multi-channel funnels if you're using Google Analytics to ensure that you're not removing something higher up in the sales channel. Check your page speed, as this should load in around 3 seconds, as if it doesn't this will have a negative impact on your quality score, not to mention conversions.
Focus on your top products and services
Review your keywords on a weekly basis and make sure you're placing the right budget on your top products. It's important to know your target audience thoroughly, so you can target your campaign and see who is likely to click on your ad and change those clicks into traffic and ultimately, conversions.
Setting your budget so you Don't Overspend.
By using automatic adwords you can avoid overspending your daily budget. Default bidding in Google will set this to CPC. This way, you'll be sure what you're spending and when and so can concentrate your efforts on other areas of your overall digital marketing such as producing great content and social media.
Conclusion:
So now you have complete information regarding limited PPC budget advertisement and you can grow your business and increase sales by a minimal PPC budget too. If you still have any queries regard the PPC budget then you can drop your queries in the comment section below and we will connect with you as soon as possible.
Please share this guide with your friends and family who are working in the Digital Marketing field.