In this new technology era, where not even a single business living without technology. If you are someone who wants to start a startup and want to grow it to the next level. Then, in this guide, we are going to share some best principles for startup success with untapped tips.
Top 5 Principles for Startup Success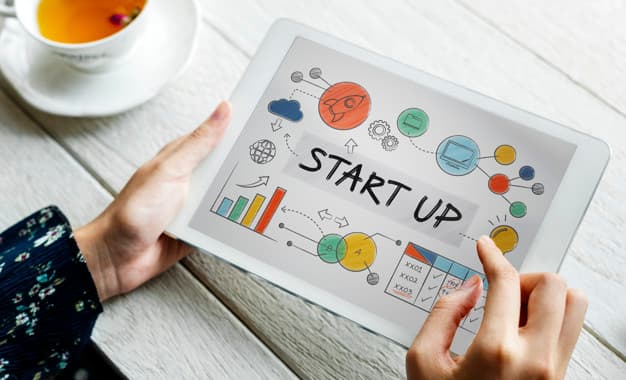 You are very much aware of the success of Amazon and how the business of Amazon grew over time.
How Did the Business of Amazon Grow So Fast?
You might have probably heard of the famous "14 Leadership Principles of Amazon". Those principles are the set of principles by which Amazon has become successful within no time. Everything that Amazon does, starting from generating new ideas to building new solutions.
These 14 Principles that Amazon follows are the pillars of Amazon's colossal success.
By now, you might have had an idea of how important these principles are. They are very much helpful for new startups and entrepreneurs.
 The only thing you have to do is to follow them to succeed. And this article is all about how those principles can be helpful for the success of your startup.
In this article, I would be discussing the five principles that matter the most to be a successful entrepreneur and succeed in our startup business.
So, let's get started with the five most important principles of Startup Success.
A website is an important tool for any startup to mark its presence in a wider area.  So, build a website for your startup.
Top 5 Principles for a Successful Startup
It is straightforward, plain sailing, like that of duck soup. We as entrepreneurs exist only because of the customers and for the customers.
The success or failure of any business, whether a startup or not, is defined by the ability of the company to acquire and retain customers to its products or services.
You can acquire or retain customers only when you put the customer first and maintain a healthy relationship with them. Customers are the King; this strategy has to be followed.
Don't pick an idea of starting a particular business because you like it, or it would be more beneficial for you. As a company cannot survive long without the customers, always treat the customers as you king, and build a good relationship with them.
Before picking a particular idea for starting a business, but the customers first and ask these questions to yourself.
Will the customers like your idea?
Will the feature matter to them?
Is the problem something that they are looking to be solved?
Will your product or service be the right solution to them and satisfy their needs?
      After you have found the answers to the above questions and before making any small or big decisions, ask yourself, "what will my customer say?" It is always easy to put things like profit, revenue, sales, conversion rate, margin, revenue per transaction, etc. on first because these are the numbers that define the success of the startups or any business.
But, would you be able to achieve those numbers without the customers?
      You won't get those if you are not focusing on the customers because it is the customer who drives the results for any business. The success or failure of your startups depends on the number of customers who like your products or services, and that would be only possible if you are focusing on them.
      Entrepreneurship comes with ownership of the things you do and build. The ownership is about two things
Prioritizing long-term over short-term goals and,
Acting on behalf of the team and the company.
Everything is your job as an entrepreneur. Starting from ideating, validating, prioritizing features for the Minimum Viable Products, selling it to the first customers, hiring, scaling, and everything else is your job. While carrying out the above tasks, you should always prioritize the long-term goals of the business or startup over the short-term goals.
You might be enticed to pick a feature that will help your company sell more units tomorrow than that of today, which in turn may help you in the valuation and raising funds for the business. It is a good thought, but you should avoid giving a hit to such ideas.
Looking only for tomorrow's growth of the business would set wrong expectations for you as an entrepreneur and would thus result in disappointment in the future. This would further lead to a decrease in the sales number and your reputation in the future.
There are lots and lots of good entrepreneurs who get burned because of high expectations. Some choose to raise their products to increase their profits while some decide to sell their products at a lower price to grow their customer base at a faster rate to increase the costs of the products gradually.
It sometimes becomes impossible for you as an entrepreneur to increase your prices due to the downfall of the economy. This ultimately leads to the failure of the business. The future is very crucial and vital for any business's growth because it defines your end goal. Do not lose your sight for the future.
We become an entrepreneur once we start a business and everything that we do becomes a part of our business. Our decisions become an essential factor for the functionality of the company. Every decision that we take, every word that we speak relates to the business.
This is what is all about, and you should differentiate your personal life from your business life. You, as an entrepreneur, become the owner of your business. Hence, the decisions you take must also be like that of an owner.
3. Have the spiritedness to disagree & commit
There are times when you have to disagree with certain things to move on as an entrepreneur. You cannot agree to all the things the customers or the public demands as it might be hampering your business.
You, as an entrepreneur, should be able to identify what is right and what is bad for your company. There are times when you have to support the idea wholeheartedly, while there might also be such a situation where you have to leave your feet and move away from it.
You should have the capability to support as well as disagree with certain situations as per the requirements of your business.
With the responsibilities increasing day by day, you might start feeling very difficult to commit or disagree directly. You would be stressed, thinking that the decision you've taken might be wrong.
This is the time you should think about your customers, investors, supporters, and the ultimate success of your startup. Your decisions, whether they might be to disagree or commit, must be according to the business requirements.
4. Frugality – Cost Control
Another Plain Sailing thing principle to be followed. The profit for your business is directly related to the expenditure incurred for its operations. Instead of increasing the prices of your products or services, try to minimize your costs. Spend wisely and do not spend needlessly.
As an early startup entrepreneur, you start everything with your savings. It becomes challenging for you to arrange funds for your business. Every single penny at the early stage of the startup matters a lot until you get your first sale.
Do not spend on the things that you or your business does not need. This is the time where your savings matters a lot. Try to reduce your expenditure as much as you can so that you would be able to save more money to finance your business.
Do not make expenses because it might be beneficial for your future. If you can manage your business now, you would be able to drive positive results for your business.
The present success is the backbone for the success of your startup. For a startup to be successful, every penny works.
Remember that hundreds of entrepreneurs of startup fail because they are unable to manage their expenses and their savings.
Before making any expenses, visualize the importance of the products. Also, find if you could have a better deal with your savings. In short, Try saving as much as you can, be fragile with your expenses.
The most important thing to manage any business i.e., trust. You would require belief in every phase of your life, so as in the whole of your entrepreneurial journey.
Trust is the deal-breaker. Your family might not support your idea of starting up a business, and it might be difficult for you to convince your family. This is the time when trust comes into play.
The trust that your parents have in you would decide your entrepreneurial journey. The better trust you build in front of your parents, the more likely it is for them to approve and support your idea for the startup.
The importance of trust does not end there itself. Every member of your team should trust and support your idea as they the ones who would be helping the business grow. You must trust your team with the execution and commitment in order to pull off a better solution for the company.
You would be able to attract investors to invest in your startup only if you can win their trust. The investors would be willing to invest only if they trust you and your business.
The sale of the products or the services depends on the loyalty and trust of the customers towards your business. Trust helps to attract and retain more and more customers to your business.
This is how; Trust is the deal-breaker for every startup, not only startup but every business.
Final Words – The Five Principles for a Successful StartUp
These were the five principles that you must follow for the success of your startup. These principles would help you and your business grow within a short duration of time. Principles are only helpful if you can cope up with them and manage the company accordingly.
I hope that this article was helpful for you to decide the actions for your startups to make them successful.