Finally, Samsung made the Samsung Pokemon Galaxy Z Flip 3, and it will come with a bunch of accessories that will convert the folding phone into bonafide Pokedex for the read end users.
It is the collaboration between Samsung and Pokemon makers, and it will come out as the perfect Pokemon Go device along with a smartphone. The bundle comes with Galaxy Z Flip 3 in a specially designed box with a heaping of Pokemon themed accessories.
Samsung Pokemon Galaxy Z Flip 3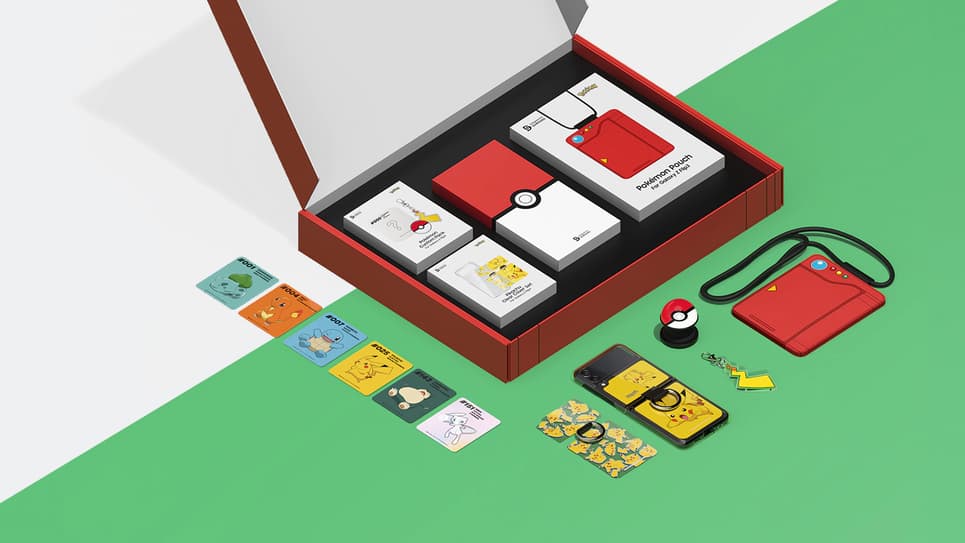 You will also have a swappable card to change the picture and there will be a clear cover set, a pouch that looks like Pokedex with the lanyard strap, a Pokeball stand, and a Pikachu tail keychain.
At the same time, the phone will come with preloaded pokemon ringtones, themes, and wallpapers to give you the real vibe of poke world.
News Credit – Gizmodo