On May 4, 2022, Vivo will launch two new smartphones. These smartphones will be Vivo T1 44W and Vivo T1 Pro 5G. The details of the launch of the phone have been shared by the company from the official Twitter handle. Let us know that Vivo T1 5G is already launched.
While Vivo T1 Pro 5G is launched with Vivo T1 44W. Both upcoming phones have been teased on the e-commerce site Flipkart.
Vivo T1 44W and Vivo T1 Pro 5G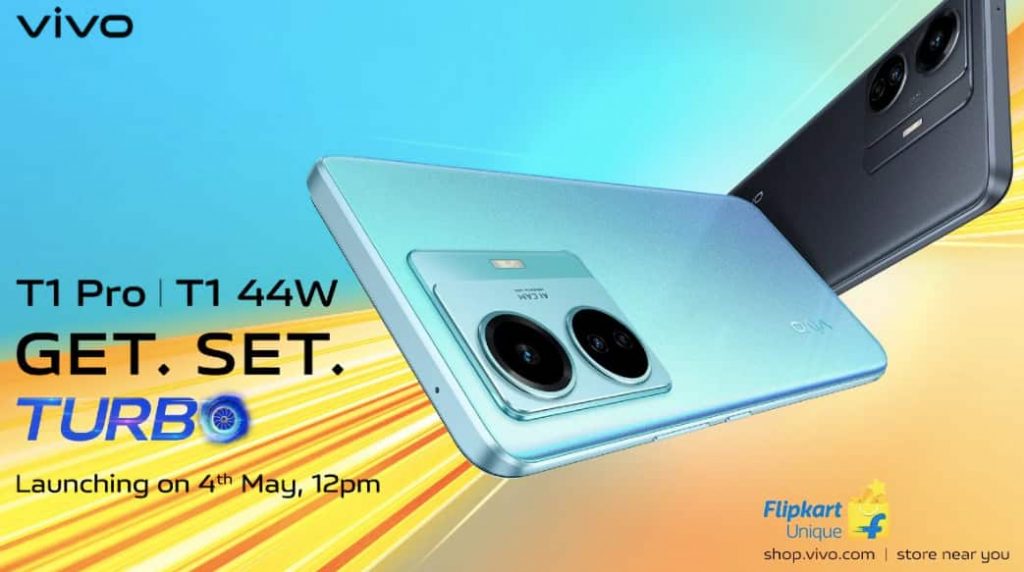 According to the leaked report, Vivo T1 Pro will receive 66W fast charging support while Vivo T1 Pro 5G smartphone will come with 44W fast charging support. The phone will be supported by Qualcomm Snapdragon 778 chipset.
Vivo T1 Pro 5G Possible Specifications
The Vivo company claims that the Vivo T1 5G smartphone will charge to 50 percent in just 18 minutes with 66W fast charging. The phone will come with a triple rear camera setup.
Its main camera will be 64 megapixels. Apart from this, a wide-angle camera and a macro camera will be delivered. If we talk about the screen, the Vivo T1 Pro 5G can be offered with a 6.44-inch AMOLED screen.
Also Read: Samsung Fab Grab Fest Sale
The next Vivo smartphones will be like iQOO
The Vivo T1 44W and Vivo T1 Pro 5G smartphones may be similar to the iQoo in terms of specifications. But it may be different from iQOO in terms of user interface and color options.
The Vivo T1 5G and iQoo Z6 5G smartphones will be identical. Both smartphones have been launched in India.