Vivo has finally revealed their first-ever folding smartphone called Vivo X Fold and according to the pictures showcased on the Vivo site, X Fold takes a similar approach to designing with Samsung Galaxy Z Fold.
Vivo X Fold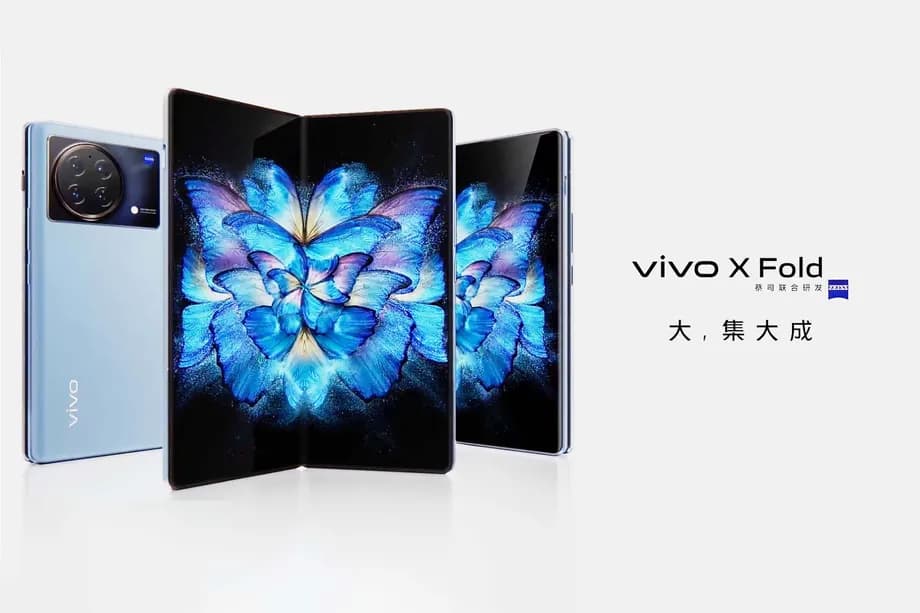 It will come with a large 8.03-inch folding screen on the inside and according to rumors, it will impact the premium tablet industry because of the screen size along with one phone-sized screen of 6.53 inches on the outside.
Vivo X Fold Design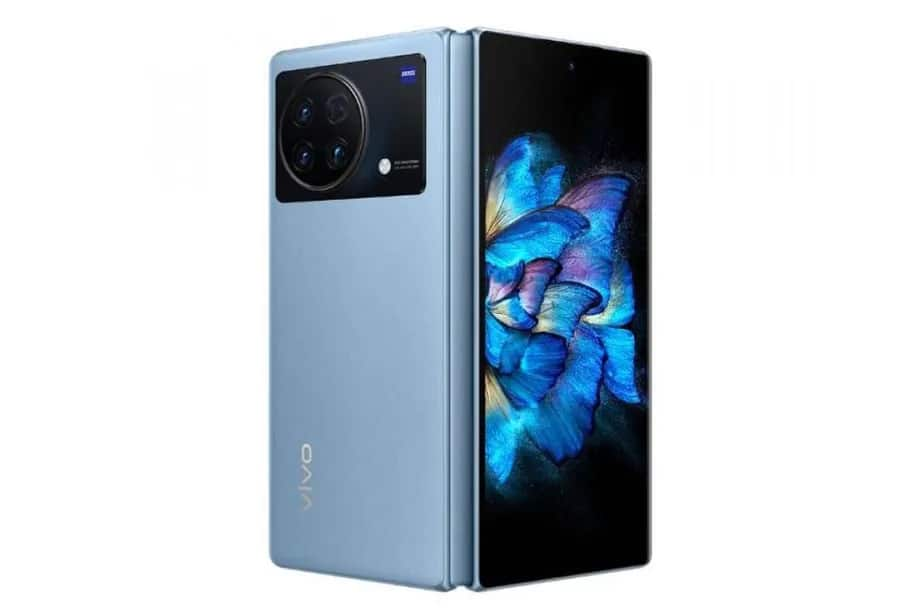 Like Samsung, Vivo's first folding smartphone display will use the layer of ultra-thin glass known as UTG designed and produced by Schott and this will help the phone in the durability area.
GSMArena reports that an X fold hinge allows the phone to fold flat or to be propped open at angles between 60 to 120 degrees.
Vivo X Fold Specifications
Vivo X Fold comes with flagship specs as usual, such as it's powered by Qualcomm Flagship Snapdragon 8 Gen 1 Processor and has a 4,600 mAh battery capacity that can be charged with 50W wirelessly and 66W using a cable provided by the company in the Vivo X Fold Box.
Both outer and inner screens support up to 120Hz refresh rate and have ultrasonic fingerprint scanners.
The phone will provide 4 cameras on the rear side: a 50MP main camera, 48MP ultrawide, 12MP 2X telephoto, and an 8MP 5x periscope. Both inner and outer screen comes with punch hole selfie cameras with 16mp resolution.
Vivo X Fold Price
Vivo X Fold price will start at ¥8,999 (around $1,413) for its 12GB RAM, 256GB model, and there will be another 512GB storage model will release for ¥9,999 (around $1,570).
Vivo X Fold Unboxing Video:
News Credit