Worldcoin and ORB – Would you trade scanning your eye for cryptocurrency? It probably depends on the type and amount of cryptocurrency, right? In this case, the cryptocurrency you would receive for scanning your eye is Worldcoin.
Everything About Worldcoin and ORB
Worldcoin is a cryptocurrency project with the goal of providing universal basic income using a device called the ORB. This unique plan caught my attention and I will explain what Worldcoin is about and if it's worth your time. However, there are two things you need to be aware of:
First, Worldcoin is not available yet and won't be for some time, so be careful not to invest in the wrong cryptocurrency.
Second, this article is not meant to be financial advice. It's just for educational purposes. If you're looking for financial advice, please speak to a professional. We strive to create the best quality content about coins, tokens, news, reviews, exchanges, tutorials, and technical analysis.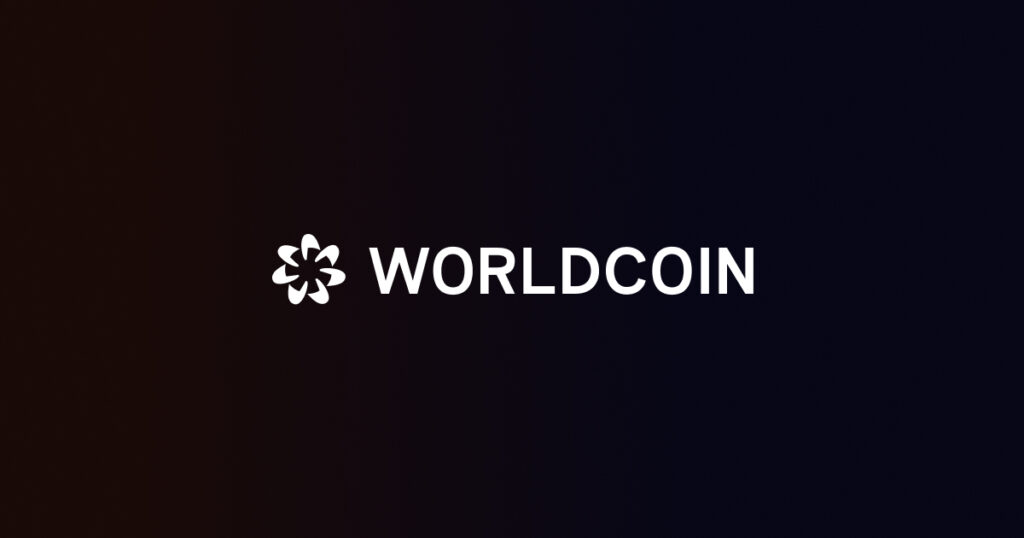 What is Worldcoin?
Let's learn about Worldcoin. It was created by Sam Altman, Alex Blanier, and Max Novanster. Sam's involvement in the project is a big reason why it has received a lot of media attention. He used to be the president of Y Combinator, a startup accelerator that has helped launch over 3,000 companies including Twitch, Reddit, and Airbnb.
Sam has also worked on other cryptocurrency projects like Coinbase and co-founded Open AI with Elon Musk in 2015.
Alex is a physicist who used neural networks to predict quantum systems during his master's at Caltech, and Max is a Harvard graduate who worked at Bridgewater Associates. According to Bloomberg, Sam came up with the idea for Worldcoin in 2019 and brought on Alex and Max to make it a reality. Sam sees Worldcoin as a prototype for Universal Basic Income, which he thinks is necessary due to the rise of artificial intelligence.
Worldcoin is being developed by the Tools for Humanity corporation, a for-profit software company based in San Francisco and registered in Delaware. The non-profit Worldcoin Foundation will soon be created to oversee the project, which is located in San Francisco, Berlin, and Germany.
In June, Worldcoin raised 25 million dollars from some big names in the cryptocurrency world, and Sam officially announced the project on Twitter.
Worldcoin works by exchanging free cryptocurrency for scanning your eye using one of Worldcoin's orbs. To provide Universal Basic Income, Worldcoin needs a payment system and an identity system.
The payment system needs to be able to handle millions of users, and Worldcoin is using optimistic rollups built on Ethereum. The roll-up mechanism is not open source yet, but the Worldcoin website says it will be soon.
What is ORB?
The ORB is a device that scans your iris and verifies your identity. Another important part of Worldcoin's payment system is the Worldcoin wallet app, which will allow users to use Worldcoin on the Ethereum network. The iris, the colored part of the eye, will be used to make sure the same person can't receive Universal Basic Income twice. Worldcoin chose the iris for three reasons: no two irises are alike, they are hard to modify, and scanning the iris is easier than other methods like fingerprinting or DNA sequencing.
To use Worldcoin, you show the ORB a QR code, gaze into it, and it generates a unique hash for your QR code and iris. This hash is sent to a sequencer node and checked to see if it's been registered before. If not, it is connected to a user's crypto wallet address. No personal information besides the iris is collected, and the image is not stored anywhere. People will sign up for Worldcoin to receive a fair share of Worldcoin tokens once the main net goes live.
To prevent fraud, the ORB has a machine learning algorithm that can tell if someone is using colored contacts or scanning someone else's eye. The ORBs are monitored to make sure they're not being tampered with. There are currently 30 Worldcoin ORBs in 12 countries, and over 130,000 people have used them. By the end of November, Worldcoin aims to have 4,000 ORBs and plans to manufacture 50,000 per year. The ORBs are made in Germany, and the manufacturer is not based in China.
Now based on the average scan rate of orbs seen so far, worldcoin predicts that one billion people will have gazed into an orb by 2023 this is all thanks to the world. (Follow Worldcoin on Twitter)
Disclaimer: Above details are based on media news. For Exact facts and details always check Worldcoin Website.
You Can Also Read: Activate Syw.AccountOnline.com Login