Have you checked out our new list of Best Anime Streaming Apps? Guys! What are you waiting for, here you go with some of the awesome collections of Streaming Apps for Anime?
In this modern world, people want everything at their fingertips which they even get. Then, why not this case is with entertainment. Nowadays a majority of people are using smartphones and it's being one of the best gadgets that have been invented for a long time.
Best Anime Streaming Apps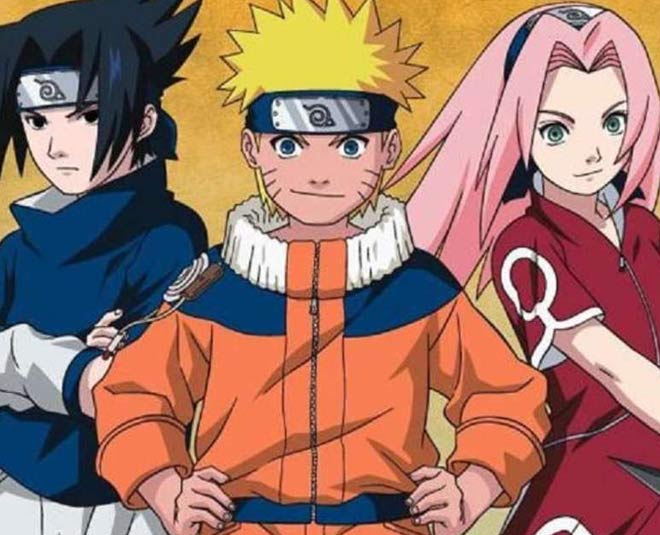 People are so much attached to their smartphones that they call it their best friend forever and at times it turns out to be true. As far as entertainment is concerned there are few people who don't compromise to listen to their hearts hence they tend to go with the wide range of entertainment.
Entertainment is a very vast field and people possess their different behaviors in this world and choose their entertainment source very wisely. Such as Movies, Songs, Sports, Drama, Gossip, and many more. From all of the above-mentioned options Movies and TV-Series and widely accepted by a large number of people which includes all the countries, communities, and gender.
Though anime was originated in Japan, still it is loved by all of the people in the world. Anime exhibits certain emotions which is cannot be reflected by any other living character. Due to the collaboration with the stunning visuals, storylines, stress-busting elements, love, and affection. In case you think that the Anime is a simple cartoon then my friend this time you need to give it a try with some of the Best Anime Streaming Applications.
10 Best Free Anime Apps for Android 2018
Crunchyroll (Paid + Free)
Crunchyroll is the Netflix of the anime streaming world. It is a legal website and is titled with over 350 including, an including excellent interface, simulcasts, worldwide availability, and extensive device support.
Also Learn: How to Cancel Crunchyroll Membership?
The website offers both, free and paid version contents, while the selection is quite limited in the free version also the video quality is not that durable. On the other hand, you can get a two-week trial period, and later you have to pay $6.95 per month in order to access the website and watch anime in HD quality.
Funimation (Paid + Free)
Funimation is considered to be the biggest competitor of Crunchyroll's. However, both the apps exhibit similar services in all the aspects, but still both the apps execute a single difference that is the Crunchyroll is focused on the subbed content while the strength of the Funimation lies in the dubbed anime.
Funimation has content that is perfectly fixed with the latest anime and the old classic content which is loved and appreciated by the whole world. However, the free subscription is limited to the content and the quality of the video, and the paid subscription is available at $5.99 per month and $59.99 per year for the total fun and entertainment package.
Anime Crave (Paid + Free)
Anime Crave is one of the most reliable anime streaming app. Launched in 2003, Anime Crave accounts for more than 2000 titles which include the old classic and fresh content that too in HD quality. The app is compatible with various operating systems such as android, iOS, Computer, Amazon Fire TV/TV Stick.
One of the best features of Anime Crave is that the app offers you to watch amine movies along with the most famous and appreciated TV shows. The paid membership is available for $4.99 per month and there are various other plans which are based on quarterly, half-yearly, and annual payment schemes.
Viewster (Free)
If you like to have a good mix of various anime contents and don't wish to pay any amount then, trust me this website is the best pick for you. The website is based in Switzerland and was founded in 2007.
The app offers ocnt5entd which are available in DVD quality and also in HD quality. You can also watch documentaries, indie flicks, Korean Dram and many other things over this platform.
Animania (Free)
Animania is known to be the best free anime streaming app of all time. The app available on Google PlayStore but you can also download it from the APK file. You can stream titles such as Naruto, One Piece, Dragon Ball Z, Shippeuden, and many more.
This app also allows you to download free anime from the web portal which can be done with just one click. Recently there were many complaints notice over the app that the content is not playing but this would be a temporary issue.
Netflix (Paid)
Netflix has brought the revolution in broadcasting online programs and TV series.  It is one of the most popular websites over the internet for video streaming, just the thing is you have to buy the subscription in order to get access to all the content present over the website.
One can watch anime and switch the audio from Japanese to English. However, you have to pay $7.99 per month and $11.99 per month for the HD quality subscription.
AnimeLab (Free)
AnimeLab is owned by Madam Entertainment, it is the ultimate anime streaming destination for all Australian anime fans. The app offers more than 50 titles which include the top-notch anime shows of japan.
All the content of this app is of HD quality and is compatible with Apple TV, iOS, Google Chrome, Chromecast, Xbox, PS3, PS4, Computer, and many more.
Anime TV
Anime TV is one of the most popular free anime apps in the world. The app offers free content for all the users in superior quality. This app not only allows you to stream online but also you can watch the video on offline mode.
The app is available on the Google PlayStore and is free from all the virus and other harmful malware. There are certain unique features of Anime TV such as they provide subtitles in English as well as in Portuguese.
Naruto Shippuden (Free + Paid)
Well! If you are a Naruto fan that you should never ever miss this valuable application in this world. This app allows you to watch all the videos in HD quality and if you are a diehard fan of Naruto then it is a must for you to have an application on your smartphone.
This application is compatible with various platforms such as PS3, PS4, Roku, Apple TV, Xbox 360, and many more.
Watch Anime (Free)
Watch Anime accounts for more than 7000 titles and the application is available on the Google Playstore. Apart from Anime, the application can also be used for listening to music, watching movies.
One of the biggest con of this application is that it doesn't offer substiles.
Related Searches: 
anime streaming app android
anime tv app
best anime app for android
best anime app for iPhone
anime app apk
anime mobile app download
animania app
anime tv animania
Final Words
Here we have provided the Best Anime Streaming App. we hope you like our list which is generated by good research and updated information for Best Anime Streaming App 2018.
If you like our article on Best Anime Streaming Apps, share it with your friends. In case of any queries hit the comment section below, we will get back to you ASAP.