Best Notification Saver Apps 2021: It is a well-known factor that your smartphone is one of the best gadgets that helps you in various cases and it is the main mediator to gain the information and notification of various services today. This is why every now and then your screen is full of notifications and you usually clear that notification whenever you find it popping up as you on your data.
Best Notification Saver Apps 2021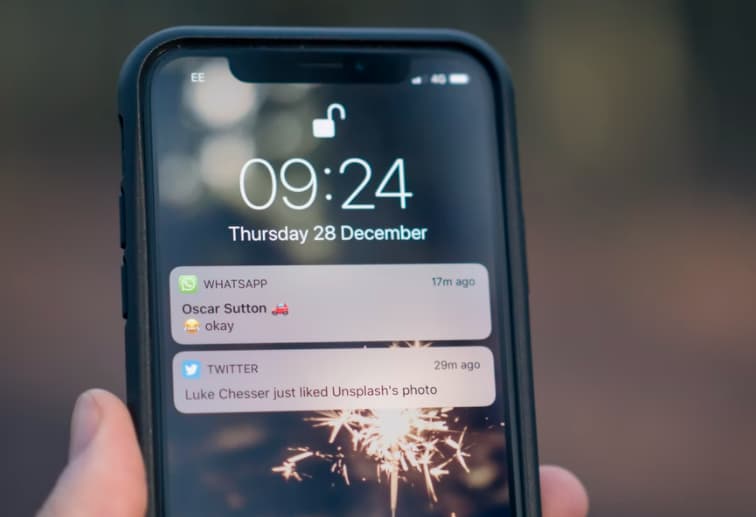 But on the other was this the issue that you miss some of the important notifications and after clearing that notification list, you realize that this was actually important? For that solution only, here you are being given the Best Notification Saver Apps 2021 list that is going to help you track your important notification and keep the history of them so, that you don't miss any in the future if you need them.
Top 5 Notification Saver Apps for Android Devices
Follow the list given you below and make use of it.
The Notification History Log app is designed to catch your device's notifications and toast messages, which pop up on your device and store them for browsing and later searching for them as well. You can also define filters for information that are undesirable, And hence, you will neither be able to see it saved or nor it is going to appear in the list or search result.
Once you install the notification history log application, it will start generating notification logs and you can view notification history literally anytime. After installing the notification history log application, you can easily manage, sort, and view all prior notifications received.
Salient Features
Easy can check all the read and unread notifications at a single
Won't be able to miss any of the notifications.
Easy interface with the most loved users.
You can easily read the notification without opening the other app or a particular app using which you get the notification.
---
Notisave – Status and Notifications Save
The second app you Notisave is also very useful when it comes to managing notifications. This app further helps you with your WhatsApp and also with the other messenger apps and this autosaves your new messages, autosaves your WhatsApp status, and the company further works to add the various features in the future as well.
Salient Features of Notisave
The app comes with a simple interface and hence Easy to read as well as Easy to Manage.
Read your notification privately without leaving the "read mark" on the messengers.
Auto-save notification can be found in Noti-bar.
Keeps your Notibar Clean.
You can simply search notifications from all the app at once at a single.
---
The Notification Saver app lets you save notifications for later, and read them whenever you get time. This way you will not be able to miss any important notification which you usually clear along with other notification.
The app can automatically hide notifications from the app you choose, and also save notifications to make sure you don't miss important notifications.
There are three ways to handle these notifications as follows:
Notifications will be displayed normally
You will receive a notification, but the content will be hidden. It is great for apps like What Sapp, Facebook, and other social media apps.
Notifications will be blocked and you will not be disturbed by apps. This is very useful for apps that send deals and coupons every now and then, but you use them very rarely. For these apps, you can block notifications, and see their notification messages whenever you want to use their service.
You can configure the app to save notifications from just a few apps and leave the rest. You can simply be able to change the above settings for all apps individually.
---
This app has been designed in a way that catches your device's notifications as well as toast messages, which can be found popping up on your device and store them for browsing and later discover them even if they were rejected. You can also define filters for information that are undesirable, and hence these will not be saved and also not going to appear in the list of search results.
Received lists must also be determined later by long-tapping within a list or selecting a clock style icon in the view of notification details.
To remove the notification from the view, try swiping the item left or right.
Premium Edition Features:
The app gives you an Ad-free interface
It matches the KEYP filter type
Unlimited Filters
The custom dates can be seen ranging in notification view easily.
---
Notification History Log – Notification Saver
Notification History Log app has been featured to read all the notification that is already posted by the system or any of your installed app.
The app can easily manage your notification, you can easily search, sort, and also view all the past notifications you have received after the installation of the notification history log.
Why this app is useful because, once you are able to install the app, this starts storing your notification and you can easily view the notification history anytime if any notification is missed by you.
Notification Saver App Salient Features:
Get all your cleared notifications back.
Clear all notifications from settings.
If you want to get the missing notifications from history you can select the app.
You can get old notifications that you recently cleared.
Notification log gives you the ability to prioritize specific notifications.
Easily sort and search any notification from history.
Notification History Saver helps you to Manage Notification, also is a Notification Saver hence Save Notifications better.
More Useful Apps Guides:
Final Words
Any notification of your mobile or your computer application is important but might not be important or urgent while you are doing some other work. Hence this article covers all information and alternatives for your notification management not only a particular one but any app in your system and also saves it so that you can refer to it in the future easily.
So, these Top 5 Best Notification Saver Apps 2021 helps you with clear management and by now you might have been understood which one to choose and proceed with if interested. Rest if you have any opinion regarding the same then the remark section given you beneath is useful to check in.