Want to increase your Google Adsense Earnings, then we highly recommend you to choose Google AdSense Auto Ads so AI can decide which ad format is suited for your audience.
Google AdSense is the best ad program on this planet yet. Regardless of it, there are many alternatives, but in terms of innovation, user-friendliness and overall experience, no other competitor has done so far.
On February 21, 2018, the AdSense team launched Google AdSense Auto ads for everyone. This is one of the biggest innovation done by the AdSense team in recent times. Even the Google AdSense auto ads will change your view, according to which you have been using AdSense.
Most of the AdSense publishers are among the biggest concerns, maintaining ad placement, ad optimization, and a great user experience.
Everything About Google AdSense Auto Ads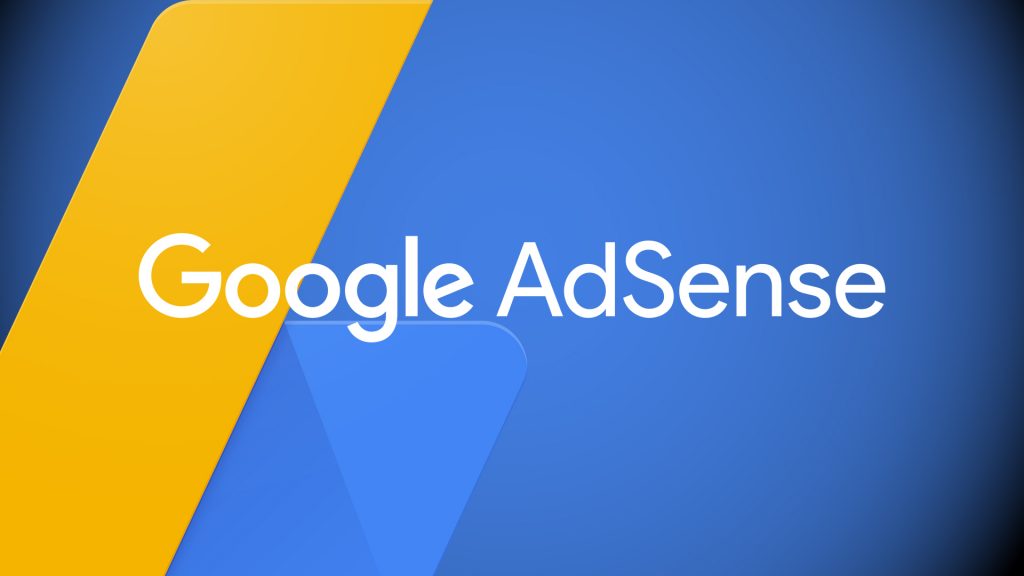 For Google AdSense Auto Ads publishers, they use artificial intelligence to manage all these things. Yet as a publisher, you can manage these things:
Global Settings: When ads are displayed.
Domain-Based Settings: Configure this topic to see which ads are shown on a domain or subdomain.
Directory Settings: You can configure what types of ads are shown in a particular directory. For example, pages with pagination and pages containing archive would like you to see that ads with matched content are not shown, then you can control this thing from AdSense's settings panel. This feature is known as Advanced URL settings. 

You can learn more about it from here.
Also Read: How To Submit Blogger Sitemap To Google Search Console
So far, we got mixed reviews from users about Google AdSense auto ads. However, I'm optimistic about the future of main AdSense ads because they will lighten ad optimization by the publisher and the blogger will be able to focus solely on building great content. Google AdSense has always been a plug and play program, but now it's completely automatic. The credit goes to Artificial Intelligence.
Important things to know about Google AdSense Auto Ads
For anyone who has ever used Google AdSense  Auto Ads is not a problem at all. However, before using Google AdSense auto ads, there are some things that you should know. This will answer your questions which are about its integration in your mind.
1.If you have already placed AdSense ads on your blog, you can decide that you do not want to remove them anymore. AdSense auto ads will automatically detect them, and more ads will display accordingly.
2.Are you already using Anchor or Vignette ads? Auto Ads includes Anchor and Vignette ads, as well as text and display ads, In-feed and Matched content ads. Note that all users who use Page-level ads will be migrated to Auto ads, without the need to add any code. Still setting a global setting for auto-ads would be a great idea by logging into your AdSense account.
What are the different formats in the AdSense Auto
You can control multiple ads units from Adsense auto ads. Here's a very simple way
Text and Display Ads
In-feed Ads
In-article Ads
Matched Content Ads
Anchor Ads (Now Closed)
Vignette Ads
If you have any questions or concerns about Automatically Get New Format feature, then add any new formatting to your new ad format and you will be automatically added to this form.
How does Google AdSense Auto Ads work automatically?
Adsense auto ads are Google's machine learning technology. It has the following points to focus on.
Understand your page structure.
Find any existing Google ads

(Auto ads only google ads may not be detected by other ad networks.)

Automatically place new ads based on different elements like your page layout amount of content, and existing google ads.
Under this technology, the auto plus works and if you use Google Amp, then you should check the Amp Auto Text and Display Adhesive Lab.
Benefits of using the AdSense Auto Ads
Google Adsense auto ads are all used to make sure that you do not have the time to optimize your blog and my blog and Google AdSense auto ads will automatically show you the best site.
Benefits of AdSense Auto Ads:
You can Focus on Creating Great Content: Google Adsense Auto ads automatically show you the best results for your ads and optimize them so that you do not have to optimize.
Increase Your Adsense Revenue: Google Adsense Auto ads show up on your site's pages according to Layout, Content and Google Ads. If you have clicked on your ads and your ads have been increased.
Easy to Use: It does not make any special setup for you to use auto ads. These ads work with page-level ads.


Yes, Google Adsense Auto Ads has the right to answer any questions we may have about your website and blog.
How to Enable Google AdSense Auto Ads?
Follow the step by step guide to enable the google AdSense auto ads on your website.
Step #1:
1.Firstly you go to the Google AdSense site and sign in with your Gmail ID.
2.Now go to the left sidebar My Ads >> Auto ads option.
Step #2:
If you are creating a First Time AutoAdd unit, then you will get this type of feature.
Step #3:
Above the page, you want to open, select the format you want to add to your auto unit.
You can select text and display ads, In-feed ads, In-article ads, Matched Content, Anchor ads and Vignette ads for a total of 6 ad formats.
1.Please enable any of the formats that you want to include.
2.If you are new to the format of your new format, please enable it to get the new format option automatically.
Finally,
3.Click the Save button.
Step  #4:
There are two things to add to you. You can copy the code to your website blog <head> or <body> section to add the code to your site and click on it.
1.Please click on the Copy Code snippet to copy the code.
2.Click on the Done button and enter the code on your site in the <head> section.
If you have successfully created your own ads, you can use your own site to add your site, and you will still be able to work on your own site.
Note: – Adding auto ads to your site does not work correctly, you can work in 10 – 20 minutes of time.
However, if you create a new ad unit, you can delete the formatting and delete or delete the ads in your ads by clicking on the My Ads >> Auto Ads.
You can delete and add your form format.

You can check the Auto Ads report by clicking on it.

If you have any questions, please visit the new URL group in the Advanced URL Settings page to check the performance of the auto ads, subdomains, site section or page.
If you are able to get rid of your ads on your site, you can increase your AdSense earning and user experience.
To check your ads performance and earning report, click on My Ads >> Auto Ads and click on the Auto Ads report icon.
I hope you do not have any other ads for your ads, but I do not know what to say about myself, and if you have any confusing things you can do with your comment section.
If you like these posts, then definitely share them with your social media and like Facebook Twitter and friends, Adsense publishers, and other bloggers.