Hello to all Digital Marketers and Bloggers, who just started their new journey. If you just start your own blog and want to determine How Alexa Rank Websites & determine your blogs presence in the online web world then you've landed on the perfect blog post.
In this post I am going to share about Alexa rank, Factor affecting Alexa rating and the Effect of Alexa rank in Blog or any website. Alexa traffic rank basically evaluates the website statistics and indicating the popularity on the internet in figure and blog quality.
There are so many SEO Tools that Digital Marketers use on daily basis and Alexa is one of the most popular, as Bloggers want to get low alexa rank.
How Alexa Rank Websites?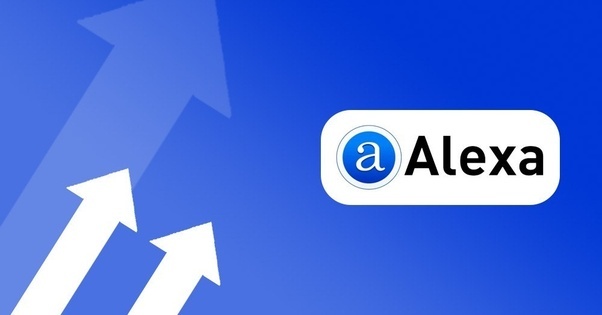 Low Alexa rank means a good presence on the Internet and a good visitor in that blog. It is an advanced web ranking system.
There are Lots of debate was going on the importance of Alexa traffic rank. I discovered a few days back that how the Alexa ranking system work. Here is my experience about this blog that how its Alexa rank touched 29,000 ranks In India within 40 days and then again drop to the current mark that is 68,951.
How does Alexa Rank determine the Presence In Online World?
When my blog Alexa rank dropped than I started to analyse the Alexa system, It is still one of the best systems in the world to determine Blog quality.
So here is the main point which affects page ranking:
Alexa rank depends on the updating frequency of your blog
Traffic and daily visitors a key point for getting Low rank
Link building is another factor
Indexing in Search Engine
So the next question is that How Alexa Rank Websites and how significant this is, Yeah as a blogger Alexa rank make a huge difference in terms of monetizing. Low Alexa rank means you can easily lot of advertiser and guest post for your blog.
An advertiser wants to post their Ads on a busy street. Lots of visitors mean lots of sales and proportionally Profit. So every blogger should be careful about Alexa and the system which determine your Blog quality.
Proven Methods for Improving Alexa Rank
I am writing some main methods here which will work for increasing your blog Alexa rank. These are tried and tested methods that I followed and achieved 100K Alexa in 40 days for my blog.
Update your blog on regular basis: This is the Keypoint and it always works. Write articles on your blog on a day or weekly basis, within a month you will see the change in your Alexa rank. More article means increased traffic, website statistics and that way you will get a good backlink and that backlink will help you get a better Alexa rank.
Index Blog In Search Engine: Search Engine always helps us to get visitors. When we do indexing our blog, Google or Bing know that we have updated something in our blog and it shows our articles in their feed. It dost not mean that we have to write any bad or rubbish on a blog because great content always preferred by Google and rubbish content soon going to the dead phase.
Link Building: While looking for an answer of How Alexa Rank Websites, Link building is always a great way to get low Alexa because the link from a high Alexa rank blog or authority blog can make a huge impact on your blog Alexa. Alexa system considers it as a main key point to determine rank. Many famous bloggers have high Alexa just because they have high authority link and as well lots of links. Alexa also works as a Search Engine and crawls your blog with a link from verified blogs.
These are the basic point which can help you to get good Alexa rank and I want you to suggest to put Alexa rank toolbar on your browser and Use Alexa HTML code or widget in your blog also. It also helps to increase blog rank. If you have any other suggestion or Information, you can share them in the comments.
If you are a digital marketer and have some experience in this topic, then you can share the topics in the comments and as per the real tips, we will add them to the article and mention you.