WordPress is one of the popular open-source website creation tools that have been used by businesses of different sizes. Once you have decided to launch a WordPress website, your next line of action should be one thing which is that how to choose wordpress hosting as a newbie. You can know all about WordPress hosting by browsing the Internet.
How to Choose WordPress Hosting?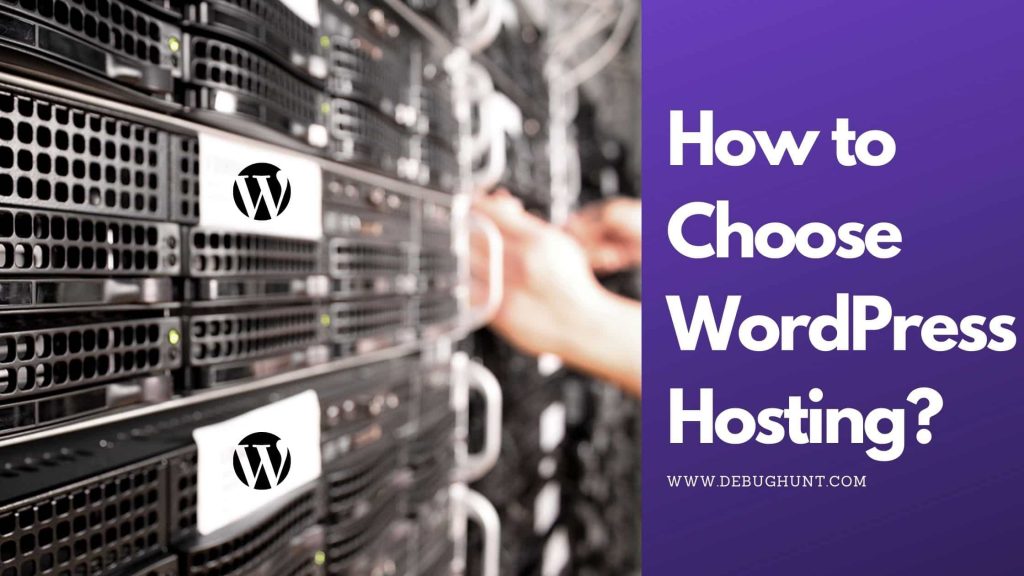 In this article, we will provide ideas for finding the right WordPress Hosting service in a simple and short way. Many entrepreneurs prefer WordPress website because it is very cheap yet reliable and efficient.
When it comes to WordPress hosting, you will have numerous options. However, choosing the best one could be confusing. Now let us look into some simple tips for finding the right hosting service.
How a Newbie can Choose WordPress Hosting?
Before you should begin your shopping, you should decide the cost or price that you will be able to spend on the hosting service. Remember that you should simply prefer a hosting service because it offers service at dirt cheap rates.
Remember that hosting services depends on profit to keep the business thriving. It is really impractical for a hosting service to offer service with very little or no profit margin. Therefore, you should be a little sceptical about the services that come forward to offer an utter cheap rate.
A quality WordPress service always cost more. With a quality hosting service, you would be able to secure your WordPress website better. Keep in mind that the quality of hosting service can play a critical role in deciding the speed and quality of the WordPress website. The next thing to check is the features and performance of the WordPress hosting service.
Hosting services offer different features to accommodate your future changes and needs. Hosting service with faster servers and higher bandwidth would be able to make your WordPress website working fast and efficient. When you want more features, then you should be ready to pay more.
It is important to deal with a hosting service that offers excellent customer support. When your hosting service offers excellent customer support, then you will be able to fix any issues quickly. Remember that hosting issues can happen anytime.
In such a case, you need to immediately contact the representative or customer care executive of the hosting service to have the issues resolved as soon as possible. With delays in resolving issues, you will lose more customers and earn more customer dissatisfaction. This is the reason why you should pay attention to customer service.
The competition among the WordPress hosting companies is simply mounting. You can get recommendations from your friends and other persons, who have experience with hosting company.
If you do not have anyone to provide recommendations, then it is better to go through the WordPress Hosting Reviews on the Internet. These reviews provide insight into various WordPress web hosting companies.
Or
Simply check out the below recommendations, which we personally use on our money blogs, so if we are using the WordPress platform then we only choose best WordPress hosting providers and we have mentioned them below, so you can try them as per your choice.
Top 10 Best WordPress Hosting for Newbies in Dirt Cheap Rates
SiteGround (www.SiteGround.com)
Flywheel (getflywheel.com)
Bluehost (www.Bluehost.com)
HostGator (www.HostGator.com)
Hostinger (www.Hostinger.com)
Kinsta (www.Kinsta.com)
DreamHost (www.DreamHost.com)
A2 Hosting (www.A2Hosting.com)
When reading the reviews, make sure that you always read genuine and unbiased reviews.
The genuine WordPress Hosting reviews help you make an informed decision quickly. So, do not hesitate to go through the reviews.
Must Read: Learn How to Submit Sitemap in Google Search Console?
Final Verdict:
So, now you have quick information about how to choose WordPress hosting with some best options to opt for. If you still have any query, then you can let us know in the comment section below and we will get back to you as soon as possible.