If you are much eager to know how to put a pdf into word, then you don't need to worry, with this article, we make PDF easy, and in this article, you will get some tips and tricks to best utilize your PDF files. Below, you will know how to put a PDF in a Word file within seconds via PDF to Word Converter, either as an image or as editable.
If you have ever used different versions of Microsoft Office, then you probably felt the pain of removing the features altogether or removing the features. Even though Microsoft does not keep everything in-between versions, but the process of inserting a PDF file is very pretty.
I will explain the process for the Mac version (2011), which is slightly different, and there are many for the latest release of the office for PC (2007, 2010, and 2013).
How to Put a PDF into Word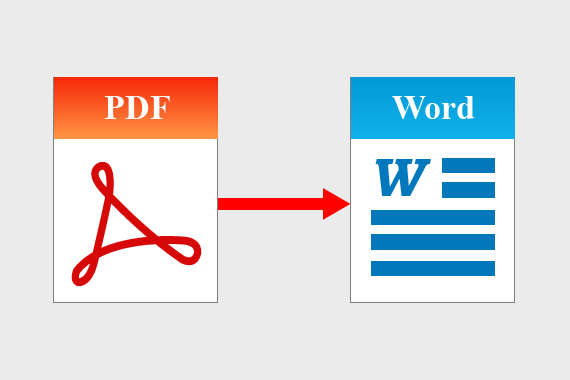 A major issue with the whole process is to insert several pages of PDF into a Word document. It is easy to insert a single page, but when your PDF has more than one page, the word fails badly. Apparently, when you put an object in Word, it cannot be more than one page and that's why when you try to insert a multi-page PDF file, then it only shows the first page.
To correct this, you can adopt two ways: One is to convert the entire PDF into a Word document and then another way to convert each page of PDF into an image and then insert the image into your Word doc.  Based on your PDF, converting to Word usually makes the original layout of the PDF confusing. The best option is to convert images, which I am going to explain below.
How to Convert Multiple Page PDFs to JPG
Before we actually insert a file into a Word doc, let's learn about how to convert more than one page PDF into an image file, such as the JPG format. You can also save PNG or TIFF format, which can give you more crispness in the text. There are some free methods and some paid methods, so it depends on how often you do it and what software you already have in your system.
If you have the full version of Adobe Acrobat, you can just do a Save As or Save As Other and then choose TIFF, PNG, or JPG as the file type for the output. Acrobat will help you to automatically convert each page to a separate image file, which you can then put into your Word doc. Very easy, but the cost of Adobe Acrobat is very high, so most people do not have the option.
TechSmith has a program called SnagIt that allows you to capture screenshots and screencasts on your desktop on Windows PC or Mac also. The Windows version also has a printer capture utility that allows you to capture print output from another program. You can print your PDF file on SnagIt printer and it will convert each page to an image automatically. Unfortunately, the Mac version does not support this option. SnagIt is $50, but it's still much cheaper than Adobe Acrobat.
PDF2JPG online conversion tool is a nice way to convert your PDF pages into JPG images. To do this, you just have to select your PDF file, then choose the quality and click on the Convert button.
Then you have to wait for a few minutes and on the next page, you will find a list of all the pages containing the download link for each page. If you have a bunch of pages, then don't need to worry! Below you can find a download archive link, so you can download a zip file with all images.
These are just three options for converting PDF files into images, but you can always get Google PDF in JPG and find more solutions.
There is another commercial program that is quite popular, which will include multi-page PDF files into a Word document without worrying about converting to an image named OfficeExpander. It is an add-on for Word and it just lets you click a button, then select a PDF file and configure your options. In just $10, this is not a bad option if you do not want to worry about conversion.
Insert PDF into Word for Mac
Let's start with the Mac version of the Office. To insert a PDF file into Word for Mac, simply click on the Insert menu option and then select the Object.
After that click on the From File button which you can find at the bottom of the pop-up dialog that appears:
Then Go ahead and choose your PDF file and then click Open. Now the good thing about the Office for Mac is that you can actually select the page in the PDF file which you want to insert. For some odd reason, you don't have to open this in any Windows versions of Office.
On Windows, it just inserts the first page of the PDF. On Mac, you can get this nice preview window where you can find each page and insert selected pages.
This will insert the PDF page in the form of the image into the Word document. You can't edit the PDF document. You will be able to move it only around and resize it if you really like.
PDF to Word Converter
Now go through the process of inserting PDF files in Word 2013, 2019, and Microsoft 365 files for your PC. Overall, the process is very similar, so I really need to explain it once. So to get started, just click on the Insert tab on the ribbon.
On the far right, you can see the Object button. If you are putting one page's PDF file, then you have to only use this option. For images, this is a bit different and I am going to tell you below. When you click on the Object, you will find a dialog box and here you have to click on Create from File tab.
That's all about it. Insert ribbon is slightly different in each version of the Office, but the Object button is still there. If you want to insert many images (after converting your PDF pages to images), then you have to simply click Insert again, but this time you have to select the Picture(s). Make sure you name the images in the order that matches the order that you want them to display in the Word document. Do not start at 1! It's best to use 3 digits like 001, 002, 003, etc.
Convert PDF to Word
The last option which we are going to mention is converting your PDF into a Word document and then inserting a Word doc into another, which is quite easy. The main advantage of using this method is that you will be able to edit the contents of the PDF file in a Word document. The main disadvantage is that the accuracy of conversion is very poor while using free tools. To get a great conversion, you have to shell out cash.
Again, Adobe Acrobat (Standard/Pro) has a PDF to Word Converter built-in and it works great. If you do not have Acrobat, then you can check pdftoword.com. Using this service, you can also convert some small files free, but you will have to purchase desktop software for large files.
Your results will vary if you have a complex PDF file. If you have many imported images in PDF, then you are less likely to get good conversions. If the PDF file is made directly from the PDF Creator application or printed directly in PDF, then your chances will be very high.
More Related Guide:
Final Words
With this article, we had tried to share some ways to get converted your PDF document into a Word doc. If you have Adobe Acrobat, then it will be easy to convert your PDF file into Word doc. If not, then you have to rely on other methods such as changing images or purchasing third-party programs.
Now, if you feel better with this article on "How to Put a PDF Into Word" or if you have any queries or suggestions regarding this article, then you can comment below in the given comment section and share your experience with us.