Logitech Wireless Mouse Not Working – [Fix it Now]
Logitech Wireless Mouse Not Working or not connecting is one of the most common problems which was occurred in laptops or in desktop as well. A Wireless Mouse is a device that you can't live without. This is because we feel very comfortable while using this wireless mouse if we compare it with the laptop's touchpad. The issue of Logitech Mouse not connecting can be fixed with the help of some of the solutions. Before that you need to know that there are lots of reasons due to which your Logitech mouse not connecting.
Logitech is one of the most popular brands in terms of keyboard and mouse accessories all over the world. But make sure that these all are used for commercial purposes, not for gaming and all. Now when you install the windows 10 new update, the users start reposting that their Logitech wireless mouse not working with Windows 10 PC or Laptop. Tries installing new Logitech wireless mouse drivers and also updates them. So today here in this article we are going to share some of the tips which help you to fix this issue with any of the version of window.
Logitech Wireless Mouse Not Working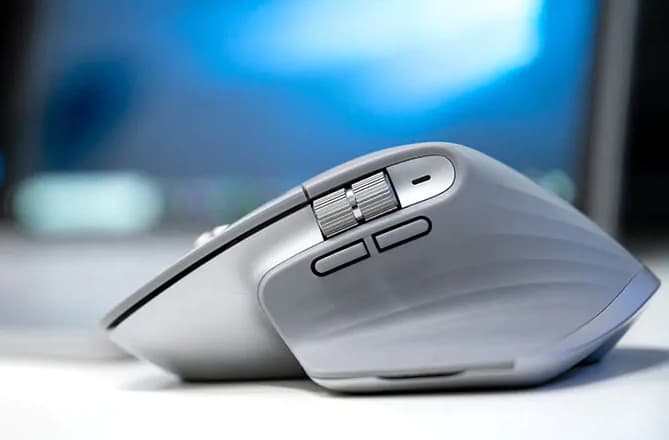 Basically, the error of Logitech Wireless Mouse Not working takes place because of some of the problems like the discharge of the battery, USB Ports, or mouse driver problem. So it is better to make sure that this error takes place because of which kind of issue. Well, let's start with the methods by which we can try to fix this issue.
Method 1: Fix Logitech USB Mouse Not Working
Sometimes, the wireless mouse stops working because of the issue with its USB port. In that case, you need to unplug the USB receiver from the USB port of your device. After this, you need to wait for few seconds before plugging it again. Hence, by removing and connecting the receiver again, your wireless mouse may start working again properly.
The next thing which you need to try is that try to remove the battery of your wireless mouse. Or you can try the Logitech mouse reset button then simply turn off your Logitech wireless mouse. Now, you need to put the battery again in it and look for the issue that it is solved or not.
Method 2- Problem with Mouse Driver
It may happen that the problem is with the driver of your mouse, and if it is then the mouse are not able to connect. You can check the driver status by simply going to the Device Manager. Simply follow the below-given steps to complete the process:
Firstly, you need to open run and then you need to type msc in the field of the command. After this click on the enter button.
After this, the device manager will open> go to the device> Find Mice and other pointing devices.
Then, you need to find a Logitech mouse. Now if it displays a yellow mark then there is a problem with the driver of your mouse.
Simply make a right-click and then click on the uninstall button.
After this, simply reboot your computer.
Then, reinstall the driver again.
Method 3 – Scan for Hardware Changes
Firstly, you need to open Run > type devmgmt.msc and then click on the enter button.
After this, you need to find your wireless mouse
Then, make a right-click on your wireless mouse and then make a scan for the hardware changes.
Method 4 – Use Driver Easy
Firstly, you need to download and install the driver easily.
Then, simply run Driver Easy> Scan Now option. By doing this, it will automatically find and download all the updates which were available for your windows computer.
That's It.
Also Learn to Fix: Err_Cache_Miss in Google Chrome
Conclusion:
We hope that you liked this article. In the above-given article, we had shared all the possible details and methods which help you to fix Logitech Wireless Mouse Not Working. With the help of the above-given methods, you are able to fix this issue easily. If this article helps you to fix this issue, then simply tell us by dropping a comment in the comment section below and also share this article with your friends and family so that they are also able to fix it easily.