Node JS Developer Average Salary 2022 – Node JS is one of those programming tech stacks that has gained a lot of attention. Netflix, Uber, and Twitter have two things in common. The first is their popularity, and the second is that these contain Node JS as the tech stack at the backend.
Not only these companies but the creators of over 30 million websites also preferred to use this technology because of various reasons. Yes, we understand that you are interested in the Node JS programmer salary because you are planning to develop an application.
Node JS Developer Average Salary 2022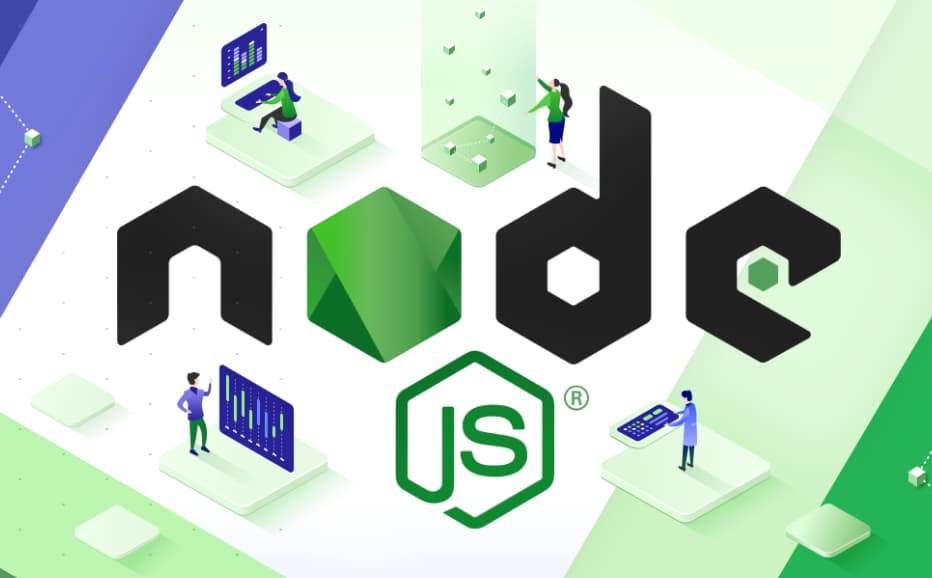 There is a variety of benefits that Node JS can offer. For instance, the scalability, troubleshooting, and high performance make it suitable for every programmer to use this tech stack. 
While we cover a brief piece on Node JS developer salary consider reading about it in detail by going towards the link. 
Yes, we know that you have a lot of questions related to what country to choose for development, the average salary of Node JS developers, and what factors affect that salary. Don't worry; you are about to get the answers. Keep reading the blog till the end. 
Average Salary of Node JS based on Country, Experience, and Skillset
Node JS is famous all over the world. Almost 43% of Node JS developers use the technology for enterprise applications. At the same time, 85% use it for developing web applications. More than 85 countries are using Node JS for development cycles. 46% of these coders are aged between 25-25. What we are trying to say is that Node JS is widespread and in demand. 
Let's talk about the average salaries of developers so that you can get an idea about what you are dealing with. 
Node JS Junior Developer
These individuals don't have that much experience with real-time applications. But, they do know how to develop software products using Node JS. Such coders need the guidance of senior developers. If you are looking to hire someone for fundamental coding, these coders are the best. Junior developers have knowledge of SQL (My SQL, PostgreSQL), Java Script, and Node JS. 
The average salary of Node JS developer (Junior level) in:
USA is= ~$75,000
UK is= ~$35,000
Germany is= ~$30,000
Ukraine is= ~$9,000
Node JS Mid-Level Developer
This category of Node JS developers has experience of 2-4 years. Their knowledge of complex software enables them to deliver more complex projects. They don't need supervision and can work alone. These engineers have experience with Node.JS (Hapi, Express, Nest.JS), Typescript and Javascript, SQL (MySQL, PostgreSQL), No SQL, and AWS.
Node JS salary (Mid-Level) in:
US is= ~$115,000
UK is= ~$60,000
Germany is= ~$50,000
Ukraine is= ~$24,000
Node JS Senior Developer
Senior developers are the ones who have profound knowledge of developing complex systems, making sure that each and every process runs smoothly. They have experience of 4 plus years in developing enterprise applications. Such developers can lead a team of developers and can show outstanding results. 
Senior level Node JS developers have knowledge of Javascript/Typescript, Angular, Rest skills, React, OAuth, and Node.JS frameworks.
The Node JS engineer salary (Senior level) in:
US is= ~$140,000
UK is= ~$100,000
Germany is= ~$83,000
Ukraine is= ~$50,000
Node JS Programmer Salary – Factors that affect this
Yes, there are chances that you will not get the desired average Node JS salary rate that is suitable for your project. That is because there are a number of factors that can affect the cost to hire NodeJS developers. 
We have already mentioned the average Node JS salary based on location and skills. However, that is not it. The average salary is not only depending on what software knowledge a Node JS developer has. It is also about soft skills, like whether the developer can run a team or can become a team lead. Moreover, there are skills involved, like problem-solving, giving solutions, and stating the facts. 
Certification also plays an essential role in the average Node JS developer salary. If there is a developer who has no certification, the cost to hire that developer will be low. In comparison, a certified developer will have higher rates. 
This factor is for the people who are looking to get the costs to hire a Node JS developers company. If the size of that organization is large, the costs will be higher. That is mainly because these companies have a hierarchy.
Everything flows from top to bottom, so they have to take even tiny costs into consideration. So, the Node JS programmer salary of such organizations is not suitable if your project is small and does not require that much technical expertise.
Also Check: Go Developer Salary