While talking about Instagram for Marketing, at that time Instagram is a great resource for businesses, but using this visual social media for marketing can be confusing. The phrase an image can paint a thousand words is particularly true in today's tech-savvy world, where nearly everyone has a smartphone.
There are many businesses that can be recognized solely on the color pallet they use within their branding, Cadbury's recent obscure adverts prove just that.
Instagram for Marketing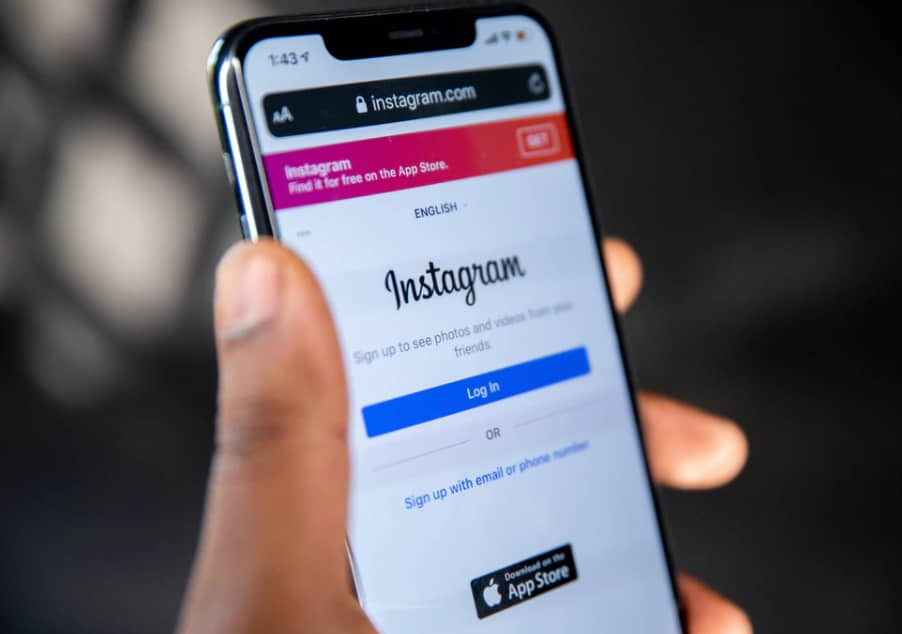 Instagram has 1 billion monthly active users (MAU's) globally, making it a great platform to try out new things and interact with people in a completely different way. Here are 8 ways to use Instagram for marketing.
What to Post on Instagram for Marketing
Once you have posted a few images of your products it can be tricky to think of anything else your customers would be interested in; this is where you need to think creatively.
Tell the visual story of your brand. Think about what your core values are and how best you can present these to your customers. If you are a coffee company on the hunt for a new fair trade coffee, post pictures of this search on Instagram. Did you visit different countries? Have you been awaiting exciting new samples? These things will be of interest to your customers, and show the effort you go to supply them with the best product.
Posting photos of your employees will help to give your company a face. Show them hard at work and having fun. Customers are far more likely to interact with your company if they know they're talking to actual people.
Be sure to post constantly. The more you post the better the chance of client interaction. Be cautious not to flood fans' feeds with your content, three to four posts a day should encourage interaction without irritating them. When you first start out on Instagram post at different times of the day, look at which post gets the most interaction and focus your posts to these times. Remember to repost for specific time zones if your fan base spans several countries.
Use Hashtags to Reach More Instagram Audience 
Much like Twitter and to a lesser extent Facebook, hashtags are an important part of Instagram. They enable users to find you via the Instagram search bar. Include your business name in every few posts; this will help your customers find you specifically. It is also beneficial to tag the content of your posts. If you are a sports photographer, for example, hashtag #sports, #hockey, #photographer; this enables users to find content that is of interest to them.
Trending hashtags are an important part of Instagram and not something you should ignore. Keep an eye on the trending section and if a tag applies to your business include it in a post. But act fast as trending can change from hour to hour.
Hashtags are also an excellent way of checking the relationship customers have with your company. Reply to any concerns or appreciation customers have.
Interact With Instagram Users on Stories, Reels, Photos, and Videos
Instagram is an easy way to interact directly with customers. Be sure to respond to all comments posted on your photographs. By sharing fans' images that relate to your company, you can encourage others to do the same. Like any social network most people appreciate their content being shared, but make sure to ask permission first.
Thank fans that have posted positive things about your company. Mention them using the @ capability, this will show your customer that you appreciate what they say.
Use Instagram to Alter Photographs
This is, after all, the primary use of Instagram. Be creative with the photos you post, customers are going to get very bored if you only post images of your products. Be experimental with angles and lighting. If you are not a professional photographer there are plenty of ways to learn using free online content.
Utilize the filters that Instagram provides; they can make your photographs look more interesting, and they show that you are using social media for more than self-promotion.
Keep an eye on new trends. Instagram is always developing new ways for users to engage with the site. They have recently launched a recording capability it is used to make short videos.
Share Launches
The Instagram, completely visual aspect, lends itself well to creating a pre-launch buzz. Showing snippets of new products have worked very well for Apple. This is where it pays to be creative. Make 15-second videos as Instagram Reels of your new products, without giving too much away. It might seem a bit theatrical, but it all adds to the anticipation and buzz.
Document the launch itself. If you are brave you could even include some appropriate snaps of the launch after party. Making this content exclusive to Instagram is a great way of thanking your fans for their loyal following, as well as making your Instagram account the one to follow.
Understand Your Competitions on Instagram
As with any social media, competitions are a great way of getting your customers to interact with you. There are many ways to do this; fill in the blanks, photo captions, suggestions of creative new flavors or uses for products, and the list goes on.
Being an image-sharing site, photograph competitions and Instagram go hand in hand. Be mindful to always link the competition to your product in some way. Ask customers to photograph the coolest place they've enjoyed your product.
This is an opportunity to be very creative in your marketing. Pushing boundaries won't just encourage customers to interact and help promote you, but it may get you noticed by the media. In 2013 FOX launched a scavenger hunt over Instagram. They challenged Comic-Con goers to take photos of themselves with eight objects found at the convention, and post them on Instagram.
For those companies whose fans are not in one place, Heineken offer a great example of an alternative scavenger hunt. They hid clues throughout a mosaic of images. The winner was rewarded with two tickets to the US men's tennis open.
This leads us nicely to our final point; make sure you offer a reasonable price for winning these competitions. Fans won't continue to interact if you only offer a share as a prize. Try combining competitions with a launch. The winner receives the new product before anyone else. This will promote interaction whilst creating a pre-launch buzz.
Instagram photographs get 3.5 billion likes per day; get your share by incorporating these 8 Instagram marketing tips into your social media strategy.
You May Also Like to Read: