Reddit 503, 405, 403, 504 – Reddit is one popular storehouse of information on all the subject matter that you could think of.
Reddit has always been the most recognized site on the internet but it has also created a lot of  Reddit error codes like –503, 405, 403, and 504 in the past two or three years.
Reddit 503, 405, 403, 504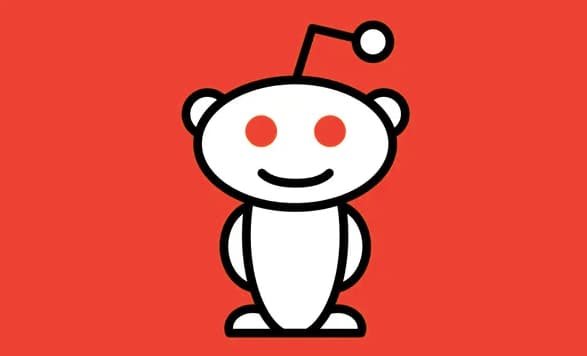 Thus, this article is particularly written to make readers aware of the Reddit Error 503 and a detailed process that will help them to fix it. It gets really annoying for all the Reddit lovers when they get restricted to access the site and fail to connect to their servers for whatever reason.
What is Reddit?
The very well recognized slogan that completes Reddit is – "the front page of the Internet" and we cannot really deny the fact. Reddit offers you all the information that you seek and here all means, everything you could ever think of from News to Jokes or From Jobs to Entertainment.
Reddit also includes "Subreddits" and any user can easily post anything on them and this is the sole reason that everybody likes this site very much. Whenever you feel like posting something on the site you can easily do that and at the same point in time, people can like or unlike and also give a comment on your post.
It is one huge platform where people interact through comments and pictures which is really interesting for users as well as for the non-users who have recently got to know about such crazy things.
It was 2005 when Reddit came into existence and then it was only the desktop type but now since the technology has advanced, Reddit has also moved further and adapted iOS as well as the Android app on the official Google Play store. To further elaborate, this kind of error is not limited to one device or one version any device can get attacked anytime.
What are these Errors of Reddit?
Like any other errors the Reddit 503, 405, 403, 504 occur when there is something wrong either in the device or in the network these errors make us completely frustrated and we will stand helpless but under this block, we will deeply analyze these errors and then we will look at the possible solutions.
Reddit Error 503 & 504
The most common that you could ever face while using Reddit are 503 and 504. They are quite similar in nature but have a subtle difference that can only be grasped by a tech-savvy. These errors will come with a message that says – "All servers are busy".
This error will restrict you to access your favorite site called Reddit and the most annoying fact is that you cannot do much but refresh your page a couple of times.
405 is a more advanced error in its approach because it occurs mostly when you try to post something important on the Reddit page. This error will restrict you to post anything and your screen will not be flashing an error message.
This error is invisible in its form because you can get to access your page and easily scroll it but the problem is you will not be able to post anything if any classy thought came to your mind. This error is less annoying than 503 and 504 because you can access the page unlike them which does not let you enter the site.
This 403 error is related to "Subreddit" which means this error will possibly arise whenever you fail to post anything in a subreddit. The message "Forbidden" will be flashing on the screen which means that you will not be allowed to post anything.
So in simple words that whenever the message occurs that means you were banned to post anything for some reason.
How to Fix Reddit Error: 503, 405, 403, and 504?
In the previous block, we have deeply examined the reasons for the errors that arise in your system and now we will look at the possible solutions that will help you to fix the issue. We recommend you carefully follow each method that will surely give you the best results.
Must Follow Solutions
Solution no.1: REINSTALL THE APP
It is one of the generic solutions which every person could give you and it is relevant too. So if you are using this app and the errors are threatening your experience then you are suggested to delete the app and reinstall it again. It will not take much of your effort and time and within a few seconds, it will get installed on your device.
Solution No.2: ACCESS TO OTHER BROWSER
Previously, we have discussed that Reddit was only available for the desktop version and it may be the possibility that because of the more traffic over the browser you are not able to access Reddit. So for this, we would suggest you try some other browser and see if that works for you.
Specific Error Solutions
It can be possible that the fundamental solutions that we have mentioned above may not work so in that case now we are going to provide you the solutions to the specific errors which will surely help you.
Follow each instruction carefully which would work for the specific errors.
Reddit Error 503 and 504
These errors generally occur because of the excessive traffic on the web browser which you are using so there is no technical fault but the networking issue and you cannot do much to fix this error.
The best possible solution is either to keep refreshing it or start using the other web browser.
Reddit Error 405
This error majorly occurs when you are accessing Reddit through your phone application either Android or iOS and the possible solution for you is that try to access it to your phone browser like – Chrome or Safari rather than the mobile application and this would surely fix the issue.
Reddit Error 403
As discussed earlier that this error will restrict you to post anything in the subreddit or in other words you will be banned from posting anything. In that case, first, you need to find out why you are banned and resolve the issue then and there. Once you satisfy the criteria then only you can have access.
Also Check:
Final Words
We hope that you have learned to fix Reddit 503, 405, 403, 504 from your desktop as well as from mobile applications. We would love to hear your experience while fixing the error which you can mention in the comments section below.