What to do with a New Computer – You have got a new computer and are looking for ways to set it up.
If so, you are in the right place. You need to make some adjustments to make it appropriate for your day-to-day use.
For making it ready to use, you will need to install several apps, delete many programs, and tweak some settings.
What to do with a New Computer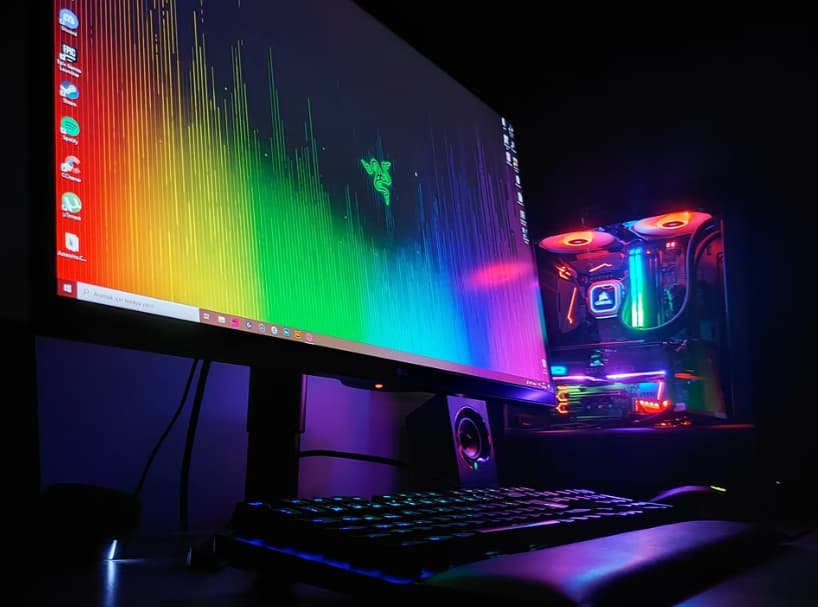 Another important thing is device security, and you have to take care of it to prevent your data and device from online threats.
When you are ready with the best app installation and security measures, personalize your device so that it reflects your personality. 
---
Also Check:
---
Create a User Account to Get Started
Once you are done with all the connections that include the monitor, power, keyboard, mouse, and other peripherals, it's time to create your account to get started. Your computer will ask you to set up a time zone, language, clock and calendar, and similar details. 
Microsoft will ask you to create a login so that you can access various applications such as Microsoft 365, Skype, Outlook, OneDrive, Xbox, and more. 
Apple will require you to create an Apple ID so that you can access iCloud and App Store and sync data across devices. 
The pro tip is to disconnect your computer from the internet when you are creating local profiles. You may create multiple accounts for different users who might be using the computer, such as parents and siblings. 
Big brand laptops come pre-installed with additional software applications which you may or may never use. You can name these apps bloatware, bundleware, crapware, or shovelware. Whether or not they are helpful, they consume a lot of storage space. 
Delete these apps as soon as you start setting up your new computer. The bloatware is mostly available on retail-oriented computers, and you hardly find any on business-focused devices, but you can remove them at any time to claim storage space. 
Before you click on any app, make sure to check its features and functions. Check each app one by one to identify if you need it; if not, clear it up permanently from the computer to make space for other legitimate apps and data. 
Activate Firewall Security
Make sure to securely shield your computer with all security measures in place. Enable firewalls as they are the first line of defense that nosedive any external security threats before they enter your computer system. 
Apart from that, download a good antivirus application to protect your computer from malware intrusion. Some brands like HP, Lenovo, or Dell have antivirus pre-installed. Search for antivirus apps that offer more than anti-spam tools, parental control, firewall, and other similar features. 
If you are not willing to pay for protection, browse the web for free antivirus applications, as you will find many that come with robust features. Whether you are using a Mac or a Windows computer, installing an antivirus is a must and the first few things to do on a new system. 
When you are setting up your computer and finishing booting up the operating system, you will get a notification that important updates are available. Don't skip installing them as this is one of the What to do with a New Computer without a second thought. 
To check these updates in Windows, navigate to Settings, click Update & Security, and then tap on Windows Update. You may have some big updates to install, which may take some time. Do not click anywhere while the system is installing updates. 
On macOS, click on the Apple menu, find System Preferences, and then tap Software Update. You will see two different options that include Update Now and Upgrade Now. Click on Update Now to install the latest updates or select Upgrade Now to install a new version. 
Backing up data is not just important but essential to ensure that every single file is available even if you encounter data loss. It allows you to restore your data to the hard drive in its original format without compromising its integrity or structure. 
You can back up data manually by moving all the items stored inside your computer to an external storage media. The added benefit is that you can keep this drive at a remote location away from the computer to ensure better availability of data. 
If you are using a Mac computer, setting up Time Machine backup is another potential way to lock every single bit of data. In that case, you need to set up an external drive as backup media to capture hourly, weekly, and monthly backups. 
You have to check out the performance of your new computer so that they do not sell you a pig for a hare. Generally, if the seller is trustworthy, there will be no issue but with a lot of similar models of processors, graphics chips, memory chips, and much more, you are required to ensure that they give us what they promised to us. You need to simply start by installing the utility and they check on your hardware and also show you the make, model, and speed of all the components. 
You have to take the invoice or the list of the specifications of your new PC and also you have to check that they match the data which is given by the utility. In terms of measuring the performance, you will be able to use lots of benchmarks like the 3DMark basic edition which will measure the power of the graphics card, or the PCMark basic editions which will check out the generic performance or user benchmark which will test component by component.
Conclusion
To sum up, setting up a new computer is an easy yet time-consuming task that demands the utmost attention.
Once you are finished with the setup, using a computer efficiently becomes easy as you have an optimized device that has important apps and necessary updates installed for better performance.