5 Proven Ways to Make Money on Facebook
5 Proven Ways to Make Money on Facebook – Every business is going towards an online mode. Ecommerce sites and online product selling are what this era is all about. Do you know the marketing strategists of big companies are using social media platforms to advertise their products? They are hiring people that already have a fanbase on such sites for promotions. 
If a new product is launched then also its brand promotions are done online. You must have seen a very famous mobile company that did live promotions on Youtube and then telecasted them on Facebook and other media.
5 Proven Ways to Make Money on Facebook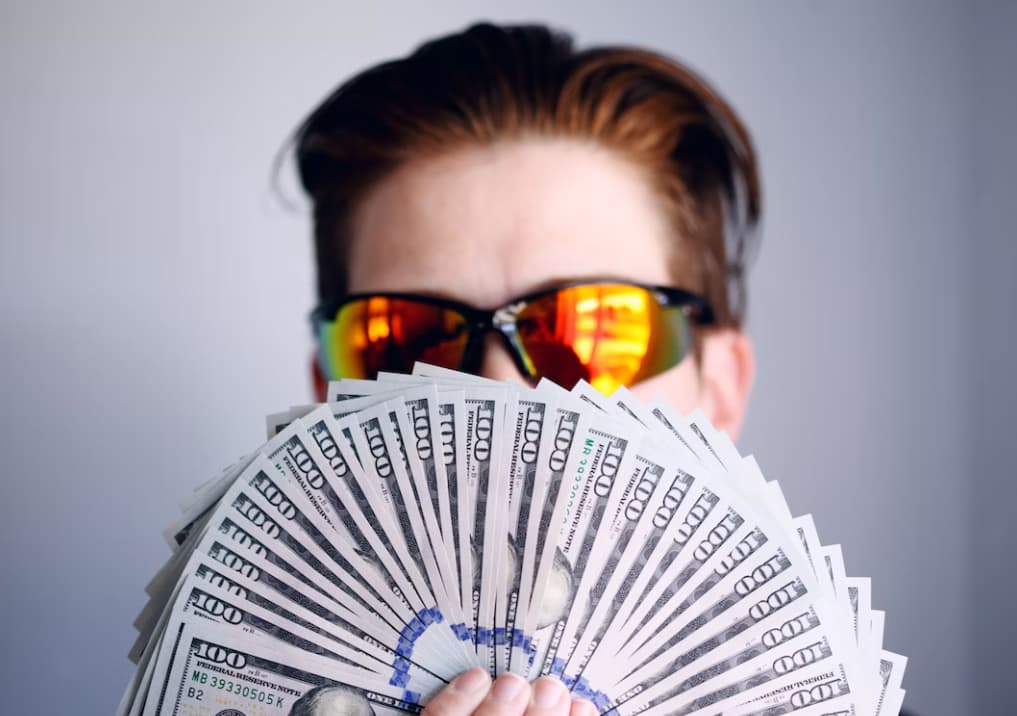 So, people that are facebook fanatics must understand that this platform is not just about making friends and chatting with them. In fact, it can be wonderful money making source. You can start part-time and then do it full-time also. Not much initial investment is needed nor any heavy overhead or labor cost is incurred. 
You yourself are sufficient or some of your friends in the starting face. When you grow your business you can get associated with more people also.
Top 5 Proven Ways to Make Money on Facebook
So, let us start with the 5 proven ways in which you can make money on Facebook.
If you are not a product creator and do not want to go into the technicalities then affiliate marketing is the best option to make money on Facebook. Instead of promoting what you make you can promote what others make. In this case, you don't even have to collaborate with any brand. 
You will get a personalized URL and with that people can shop through you. You will offer them discounts and in return, you will get a commission on every sale that you make. These links will help you track the sales you made. Facebook is an excellent place for affiliate marketing.
Facebook itself offers so many features for all the creators so that they can use them to make creative posts and make money. The basic point is to create something eye-catching so that you get an immediate response and people start liking your posts. Once you gain facebook likes the next step will be to monetize your content. 
Do you know how to monetize your content on Facebook? You have three options for it. Number one is to add video ads on your videos. Number two is to get people to buy paid subscriptions for your account. Lastly, you can collaborate with others to get paid for posting content.

Facebook marketplace is a great place for buyers and sellers to come together and interact to buy goods. There are so many ways in which you can use the Facebook marketplace to make money. 
You can add a location to the posts so that all the nearby buyers can approach you. Certain groups are formed so that proper interaction can take place between both sellers and buyers. The groups are hassle free such that no one feels bad or left out.

If you are the most active person in your area and have friends then you can make a Facebook group and add all your nearest people to it. Now all those services you are good at can be provided via this group. You can conduct online seminars or workshops and teach your niche something new and exciting. 
Charge a small entry fee and when people start liking your services they will enroll for a bigger package. Thus, a Facebook group will be a platform to offer demo services to your audience. It is an excellent way to make money on Facebook.

Sponsorships are another great way in which you can make money on Facebook. In this, you basically have to put something which is of the brand you are promoting. In return, they will give you a sponsorship fee. 
The best part about making money through sponsorships is the fact that you can enjoy it while doing it. You can have fun, go crazy and do promotions. It will also help you get more Facebook followers.
More Facebook Guides:
Conclusion
Facebook already has so many users that it is difficult to make a place on it. Without making your presence you cannot earn money here. So, first, you need to have more Facebook followers then only you can step into making money from it.
All the ways given above are just some examples and strategies that you can adopt to earn revenue. But there are definitely other options and it all depends on how you use them. Just remember to be regular and consistent with whatever content you are posting.